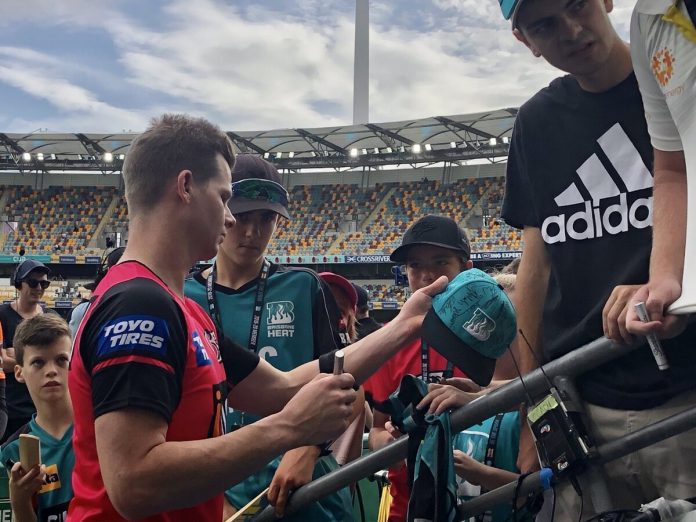 Recently the overseas player draft held by the BBL resulted in several cricketers signing multi-million dollar contracts. In an effort to boost attendance in the domestic T20 league, Cricket Australia (CA) has also created an exception for veteran Australia opener David Warner by offering him a multi-million dollar contract comparable to that of the best international players.
Steve Smith expressed his unhappiness at not being unable to participate in the competition last year. He has all but confirmed he is holding out for a better Big Bash League deal than what the Sydney Sixers had given.
Steve Smith ruled out competing in an international event during the BBL window in January while insisting that he deserves a spot in Australia's best XI for the home Twenty20 World Cup later this year, but he would not elaborate on what he would do if he weren't playing for the Sixers.
Look after your local players most importantly
Smith expressed the annoyance of other Australian players who would be forced to compete in the BBL this year on less money than foreign draftees.
"In terms of tournaments around the world, you have to look after your local players most importantly," Smith said in Townsville ahead of game two of the ODI series against Zimbabwe on Wednesday.
"Seeing some of the players who are coming out for big cash, I know a few of the local players that are big players are a little bit disappointed in terms of remuneration for the tournament, so I think there's going to have to be a way around that to keep your local players happy."
Big money for David Warner
David Warner, who played in the BBL for the last time almost ten years ago, was able to negotiate a one-time contract with the Sydney Thunder in which Cricket Australia contributed a sizeable additional sum of money, bringing his salary up to parity with that of $340,000 "platinum" overseas players like Sam Billings and David Willey. However, Smith and others have not been successful in obtaining such terms.
Smith also said on Wednesday that he wants to play for Australia in the T20 World Cup that will be held at home in October and November of this year. Despite the fact that he didn't perform well in the previous tournament in the UAE, where the Kangaroos won their first World T20 championship.
Also Read: IPL 2023 Live streaming: IPL with Viacom, Key features, 4K coverage & Live streaming with friends