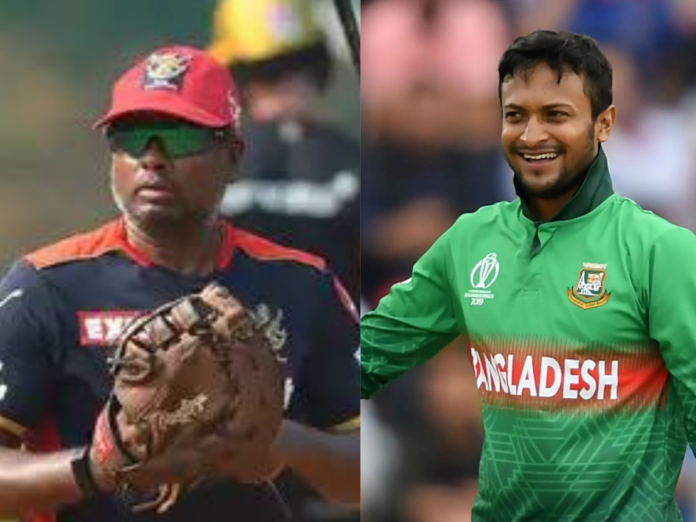 Bangladesh Cricket Team are going through a torrid time in international cricket. They recently lost to Zimbabwe in both their ODI and T20I series and this acts as a huge eye-opener for the 'Tigers'. In a bid to improve things drastically, the Bangladesh Cricket Board (BCB) have taken a bold step and appointed a new leadership group.
Veteran cricketer Shakib-Al-Hasan has been appointed as their captain for the Asia Cup 2022 and ICC T20 World Cup 2022 and Indian former spinner and renowned coach Sridharan Sriram has been appointed as their head coach for the same.
In this article, we try analysing 3 reasons as to why the 'Tigers' can perform well under this leadership unit:
1. Sridharan Sriram has a lot of impeccable coaching achievements under his belt
Sridharan Sriram was appointed as the spin coach of the Australian cricket team in 2016 and weaved magic for the side. The likes of Adam Zampa and Nathan Lyon flourished under Sriram and the Aussies also won the ICC T20 World Cup 2021 and the Ashes under Sriram's tenure. Sriram has also been the batting and spin bowling coach of Indian Premier League (IPL) franchise Royal Challengers Bangalore (RCB). Since the ICC T20 World Cup 2022 is happening in Australia, Sriram was a perfect candidate for the head coach's role as he knows the Australian conditions inside out.
2. Shakib-Al-Hasan is a stalwart of Bangladesh cricket and is a leader of the pack
Talk to any Bangladeshi cricketer or fan for that lover and they would have only respect and reverence for all-rounder Shakib-Al-Hasan. The 35-year-old southpaw has played 380+ international matches for the 'Tigers' and has been an indispensable part of the Bangladeshi outfit since his international debut in 2006. His vast experience and his bond with the teammates would bode well for Bangladesh in the upcoming marquee tournaments.
3. Spin would play a massive role in the Asia Cup 2022 and both of them are pioneers of spin
The Asia Cup 2022 will be taking place in UAE and the slow and sluggish conditions will help spinners. Sridharan Sriram was a left-arm-orthodox bowler during his playing days and has been a spin bowling coach. He is a spin connoisseur and his tactics will help Bangladesh in the Asia Cup 2022. On the other hand, Shakib too is a spinner and his bowling will help Bangladesh in umpteen number of ways. A captain leading from the front; that would essentially power Bangladesh to their maiden Asia Cup title.
Also read: 3 reasons why Virat Kohli might retire from T20Is soon