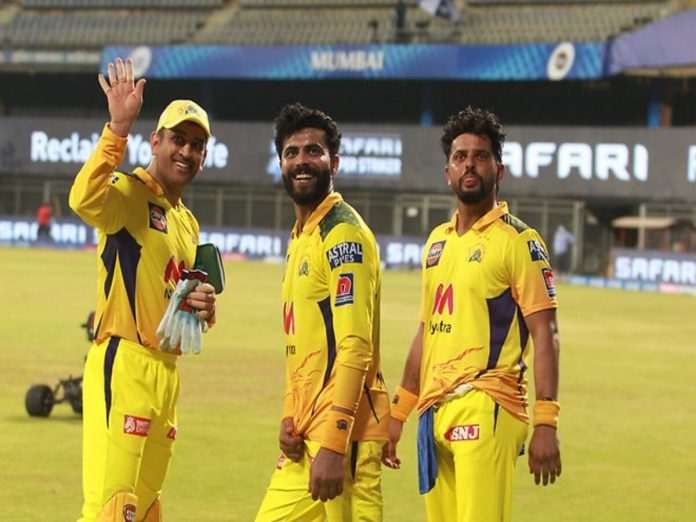 One of the most successful and well-liked teams in the Indian Premier League is Chennai Super Kings (CSK) (IPL). The Super Kings' journey through the competition has been anything but smooth as they were found guilty of match-fixing and given a two-year suspension from 2016 to 2017.
The amount of times CSK has won the title is just one less than Mumbai Indians. Under MS Dhoni's direction, the squad won the top competition for the first time in 2010. After that, the franchise successfully defended its championship in 2011. The Dhoni-led team's third and most recent trophy was earned in 2018, when they triumphed over Sunrisers Hyderabad (SRH) in the championship game.
CSK's captain, Dhoni, deserves the most credit for the team's incredible achievement in the Indian league. Along with the former Indian captain, Suresh Raina and Ravindra Jadeja are the other two players who are essential to CSK.
The core of the Super Kings is made up of Dhoni, Raina, and Jadeja, who have all contributed significantly to CSK's historic success throughout the years. Know the 3 reasons why we won't be able to see the trio of Jadeja, Dhoni & Raina in IPL 2023 together. 
The retirement of Mr. IPL
On September 6, left-handed hitter Suresh Raina declared his retirement from all cricket competitions. He was eligible for the IPL and domestic cricket, but Suresh Raina recently declared that he will not be taking part in any competition associated with the Board of Control for Cricket in India (BCCI).
According to media reports, Raina will no longer compete in the IPL. Raina has accumulated 5528 runs in 205 IPL games, scoring at a respectable 32.5 average and 136.7 strike rate. Suresh Raina has been contacted for the T20 tournaments in South Africa, Sri Lanka, and the United Arab Emirates. He is qualified to compete in the newest T20 league.
A rift between Jadeja and CSK
After they unfollowed one other, there is a lot of conjecture over Ravindra Jadeja's future at Chennai Super Kings. As previously reported, Ravindra Jadeja is poised to quit Chennai Super Kings. According to several media sources, Jadeja will enter the IPL trading window and seek bids from other clubs.
According to the TOI, Jadeja and CSK have not spoken since the end of the IPL 2022 season. According to InsideSport, Jadeja will not be seen in yellow during the 2019 season and will enter the trade window to seek offers from other teams.
MS Dhoni will not be fit as ever
Despite his age, MS Dhoni remains one of the fastest runners between the wickets and one of the most secure glovemen behind the stumps. However, it is likely that Dhoni will retire after the IPL 2023 season. Dhoni might continue to mentor CSK.
Also Read: MS Dhoni will lead CSK in IPL 2023, confirm CEO of Chennai Super Kings