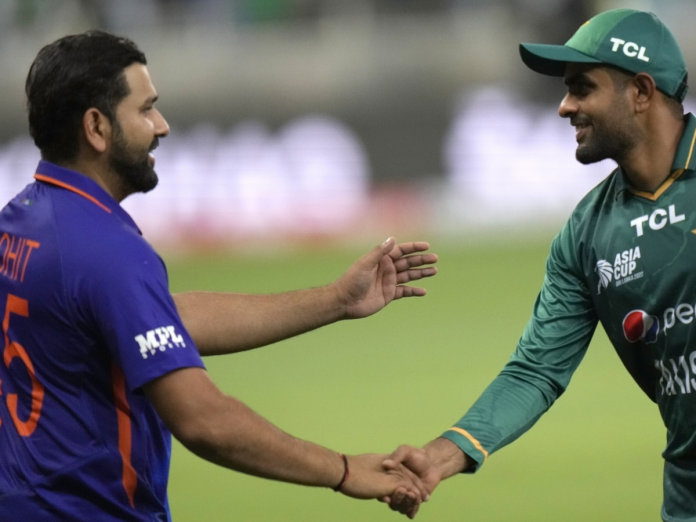 India versus Pakistan matches are always crackerjacks. And yesterday's match lived up to its expectations. While India won the first round on 28th August, Pakistan staged a comeback to draw level.
The Super 4s have been extremely competitive so far and the stage is all set. India was quite dominant in their group-stage matches but that shade of dominance was not visible yesterday.
India lost the match in what was a thriller and Pakistan sought revenge against their counterparts.
In this article, we take a look at 5 reasons why India lost the match against Pakistan in the Super 4s:
1. Middle order crumbled under pressure
Openers Rohit Sharma and KL Rahul gave India an electrifying start and Virat Kohli too joined the bandwagon. The former Indian skipper scored a crucial knock of 60 (44) and helped India reach a competitive. But India's middle-order fell like a pack of cards and increased the pressure on Kohli. Surya Kumar Yadav and Rishabh Pant failed to convert their starts and departed for modest scores. On the other hand, Hardik Pandya who was rested in India's previous match against Hong Kong, departed for a duck.
2. India lacked a finisher
Dropping Dinesh Karthik from the playing XI proved to be too costly for Rohit Sharma and co. India lacked a batter who could finish the innings and propel India to a power-packed total. India fell at least 15-20 runs as Deepak Hooda failed to get his guns blazing.
3. Sloppy work on the field
The Indian cricket team pride themselves in being a fantastic fielding unit. However, that was not lived up to its full expectations as a few sloppy pieces of work on the field resulted in India's loss at the hands of their arch-rivals. In the 18th over, Arshdeep Singh dropped the catch of Pakistan batter Mohammad Nawaz and that was very costly for India. Mohammad Nawaz eventually won Pakistan the game with his blistering knock of 42 (20). His innings was laced with 6 fours and 2 sixes.
4. Sixth bowler was not used by India
Skipper Rohit Sharma did not deploy his sixth bowling option and that again backfired on the Blues. Deepak Hooda is a quality off-spinner and his services could have been utilized by India. Even Virat Kohli was seen bowling in the previous match. Hardik Pandya and Yuzvendra Chahal leaked a few runs yesterday. Pressure could have been taken off them if a sixth bowler could take over one of their overs.
5. Arshdeep Singh and Ravi Bishnoi were the only economical bowlers
It is safe to say that the Indian bowling unit did not play according to the standards set by them. Only left-arm seamer Arshdeep Singh and right-arm leg-break bowler Ravi Bishnoi bowled economical spells. Bhuvneshwar Kumar leaked runs at an economy rate of 10. Hardik Pandya had an off-day as even he conceded 44 runs in his 4 overs. Yuzvendra Chahal too failed to deliver his mind-boggling deliveries and conceded a lot of runs.
Also Read: How To Watch IND vs SL Asia Cup 2022 Live This Tuesday On TV & Online, Channel Name & Link