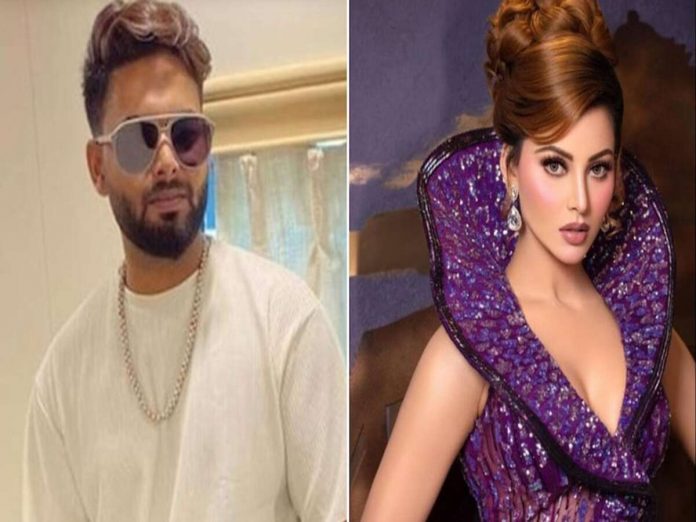 It appears Urvashi Rautela is moving on from a nasty altercation with cricketer Rishabh Pant. Urvashi Rautela is seen saying "sorry" to the cricketer in a recent video posted by "Instant Bollywood."
Given that Urvashi Rautela, a Bollywood actress, apologised to Rishabh Pant in her most recent interview, it appears that the tale is finally drawing to a close. Prior to this, the two had some indirect social media communication. In her earlier comments, Rautela frequently used the acronym Rishabh, although anyone who was familiar with their story knew better.
Pant responded to her on Instagram several times, but once more, there were no clear cues. Now that Urvashi has expressed her regret, Rishabh Pant is in charge once more, and it will be intriguing to see how the Indian wicket-keeper batter responds.
"I am sorry" – Watch
A video shared by 'Instant Bollywood' on Instagram shows actress Urvashi Rautela saying "I am sorry" to Rishabh Pant. In the video, the actress was asked to share a message for 'RP'. "All I wanna say is.. What do I say? I don't know what to say. Sorry. I'm Sorry," said the actress while folding her hands.
Rishabh vs Urvashi Rautela Controversy
For those who are unaware, Urvashi's comment about "RP" in a recent interview was the trigger for the heated exchange between Rishabh Pant and her. The actress was then indirectly targeted by Rishabh Pant on Instagram, and shortly after, Urvashi shared a mysterious message directed toward Pant.
In an interview, Urvashi Rautela asserted that "RP" waited for her in a hotel lobby and repeatedly contacted her; she was dozing off at the time and discovered 17 missed calls when she awoke.
Rishabh then took to his Instagram story to post, "It's funny how people lie in interviews just for some meager popularity and for hitting the headlines. Sad how some people are so thirsty for fame and name. May God bless them."
He later deleted the story.
Then, in an indirect jab at Rishabh Pant, Urvashi Rautela referred to Pant as a "cougar hunter" in an Instagram post.
Also Read: Urvashi Rautela Clarifies About Nasheem Shah After His ''Don't Know Who She Is' Comment