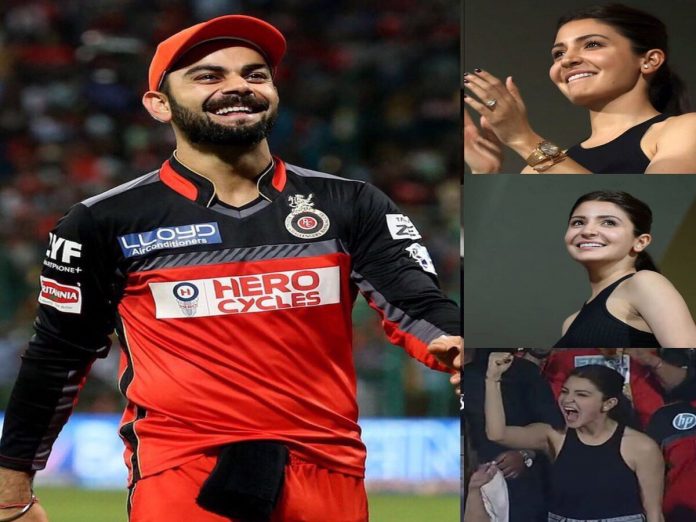 Virat Kohli excelled with the bat in the previous Asia Cup Super-4 encounter as India produced a respectable total of 181 for seven against Pakistan in 20 overs. Kohli scored a stunning 60 off just 44 balls, including four boundaries and a six. To score 50 runs, Kohli smashed a six over deep midwicket.
Anushka Sharma, the cricketer's actress-wife, posted a picture of her husband on Instagram as he reached the half-century mark. The actress posted a picture on her television screen with a pleased Kohli holding his bat high in celebration of the accomplishment. She decorated the post with a heart emoji.
Virat Kohli completed his second consecutive half-century as he broke his dry spell in a major multi-nation event. Indians fans will expect the same from the former captain against Sri Lanka.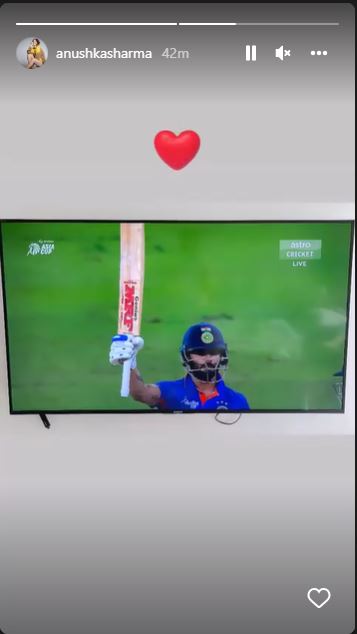 A few days ago, Kohli sent a romantic message on social media, calling Anushka Sharma "his world." On Friday night, the legendary cricketer posted a picture of the Chakda Xpress actress on Instagram along with a heartwarming comment.
The image was one of Anushka Sharma grinning for the camera in the past. Virat used the heart and the world emojis when posting the image. Many people responded to the sweet post, including David Warner. Warner posted in the comments section, "Lucky man mate."
Good news for Virat fans
Virat's half-century is great news for Virushka supporters everywhere. Virat recently talked up about his mental health. In a recent interview with Star Sports, he discussed his mental health concerns and inadequacies as a result of his dismal cricket record. "I am not ashamed to admit that I was feeling mentally down," he stated.
Anushka Sharma has been working hard on her forthcoming flick Chakda Xpress. The actress previously disclosed that she gets cricket advice from her husband, Virat Kohli. "We definitely discuss my progress. Whenever I've had a good day learning, I like to share my videos with Virat, to get his feedback. Luckily, he's not a bowler so I listen to my coach more. But I do turn to Virat for batting tips," she told Harper's Bazaar earlier this year.
Also Read: Virat Kohli and Anushka Sharma buy a farmhouse worth ₹19 crores in Alibaug, Check PICS