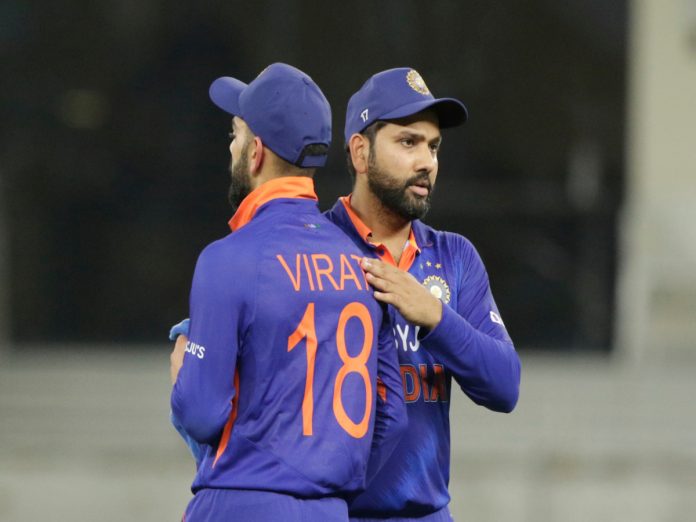 India advanced to the Asia Cup Super 4 stage after defeating Hong Kong by 40 runs in a Group A match at the Dubai International Stadium. Hong Kong was limited to 142 for five in 20 overs while chasing a score of 193.
Suryakumar Yadav and Virat Kohli both hit fifty to help India win. Hong Kong responded brilliantly, while the young Indian pacers struggled. However, once the Indian spinners entered the fray, the Hong Kong chase stalled. Despite their best efforts, Nizakat Khan and Babar Hayatt were defeated.
The Asia Cup 2022 has already provided us with several surprises and thrills, and with six teams vying earnestly, the event is quickly heading to the Super 4 level.
India now leads Group A with four points, followed by Pakistan and Hong Kong, who each have zero. Afghanistan leads the other group with four points after two matches. With the net run rate making the difference, Sri Lanka is third, Bangladesh is second, and Bangladesh is second.
What is the Super 4 stage in Asia Cup 2022?
The top two teams from each group will advance to the Super 4 stage after the group stage, which consists of six teams. Group A's members are India, Pakistan, and Hong Kong, whereas Group B's members are Sri Lanka, Bangladesh, and Afghanistan.
The top two teams from each of the two groups – Group A with India, Pakistan, and Hong Kong and Group B with Sri Lanka, Afghanistan, and Bangladesh will receive four berths in each group for the Super 4 round.
Then, A1, A2, B1, and B2 will be grouped together. All of the teams will compete against one another during the second round-robin stage. On September 11 in Dubai, the top two finishers in the Super 4 stage will compete in the Asia Cup 2022 final.
Asia Cup 2022 Super 4 Schedule
Starting on September 3 in Sharjah, the Super 4 will then go to Dubai, where the teams will play five games until September 9. Naturally, all of the games begin at 7.30 PM IST.
India schedule for Super 4
Sept 4 vs PAK or HK
Sept 6 vs AFG
Sept 8 vs SL or BAN
Asia Cup 2022 Super 4 – Qualified teams
The remaining games, winners, and qualified teams from Groups A and B are shown here, along with their points.
Aug 30: Afghanistan vs Bangladesh: Winner: Afghanistan
Aug 31: India vs Hong Kong: Winner: India
Sept 1: Sri Lanka vs Bangladesh: Winner:
Sept 2: Pakistan vs Hong Kong: Winner:
Will India play Pakistan again in Asia Cup Super 4?
India and Pakistan might square off in the Super 4 of the Asia Cup 2022 competition once more. If the teams finish as the top teams in Group A, they will compete on September 4 in Dubai. If India and Pakistan manage to finish the Super 4 round-robin stage in first and second place, they may also face each other in the Asia Cup 2022 final.
Pakistan must now defeat Hong Kong on September 2 in order to advance to the Super 4. If they take such action, Pakistan will be seeded as A2 and will be able to face India (A1) on September 4 in Dubai.
Also Read: How can India and Pakistan face each other 3-times in this Asia Cup 2022? All Predictions explained