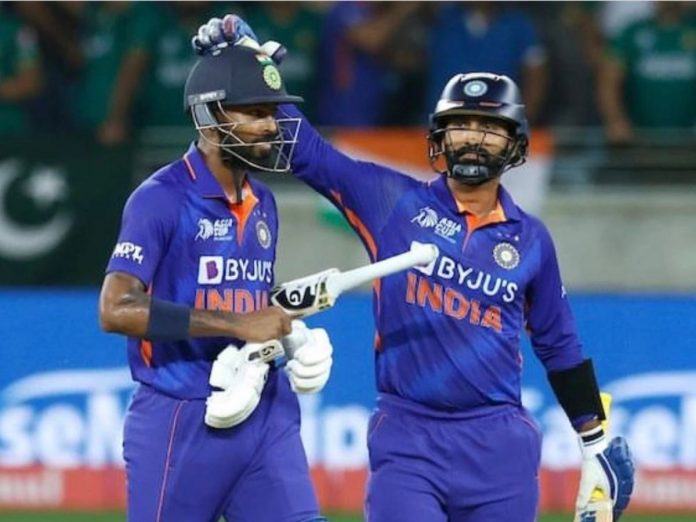 It was a thrilling encounter between India and Pakistan on 28th August in Asia Cup when both teams met for the first time since T20 WC 2021.
Cricket lovers from both countries as well as around the world were expecting a similar match again after Men in Blue won the nail-biter against their arch-rivals last Sunday.
India's next match is against Hong Kong on 31 August. Pakistan's match against Hong Kong is on 2 September. These three teams are part of Group A.
At the same time, there is also a question what if all the three teams win one match each and their points remain equal? The answer is that then the run rate will decide. That is, the next stage will be a match between the two better run rate teams. At the same time, the third match of this Asia Cup between India and Pakistan can be in the final.
A great match was played between India and Pakistan on Sunday 28 August at the Dubai ground and It was a packed stadium. People all over the world were in front of their TV sets. Even the Live streaming was being watched on mobiles and laptops. We may see a similar adventure the next Sunday, 4th September. Once again there is hope to see a great match between India and Pakistan.
IND vs PAK on 04th September?
Asia Cup 2022 Actually, the Asian Cricket Council (ACC) has made such a schedule. As it looks like India and Pakistan will clash once more and this match will be played on Sunday. Even if everything goes well, both teams may clash in the final as well. In such a situation, once again get ready for the T20 match of India vs Pakistan Asia Cup.
For your information, a total of 6 teams are participating in the Asia Cup 2022, which are divided into two groups. Group A consists of India, Pakistan, and Hong Kong, while Group B consists of Sri Lanka, Afghanistan, and Bangladesh.
The schedule of the Asia Cup for group matches is such that the teams have to face the other two teams in their group. Those who are in the top 2 in the group, they will be able to play the matches of Super 4 further.
This is the reason why there is every hope of a match between Rohit's army will collide with Babar's army on Sunday. However, for this, Pakistan will first have to defeat the Hong Kong team. And Pakistan will also have to hope that the Indian team also defeats Hong Kong.
If this happens, then on September 4, there will be a match between A1 vs A2 team. In Group A, India and Pakistan will be first and then both the teams will face each other again.
Also Read: How to watch IND vs HK Asia Cup 2022 Live this Wednesday on TV & Online, Channel name & Link