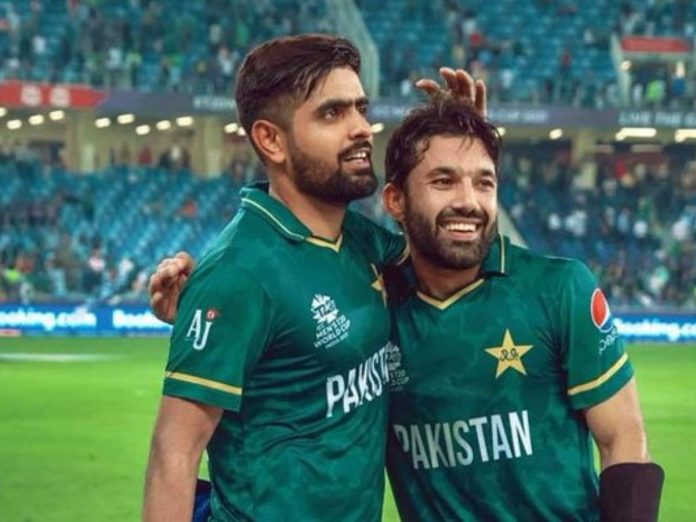 The Indian Premier League (IPL) is the most lucrative and sought-after T20 league in the world. Players pride themselves in playing in this tournament as the match-ups are with the best players in the world and the huge prize money is extremely luring.
However, the Pakistani players are not allowed to play in the high-octane IPL. This is purely because of the political tensions that are rife between the two neighbouring nations. The Pakistani players were not allowed to take part in this league since 2009.
The present generation of Pakistani players are dynamites in T20 cricket. They rule the format and several players play with utmost authority and supremacy. In a hypothetical situation, if the Pakistani players were allowed in the league, we try guessing how much would they get if they came into the IPL auction.
We take 3 of the finest T20 players of Pakistan of the current generation and analyze how much would they get in the auction:
1. Babar Azam (Rs.10-12 crores)
The skipper of the Pakistan cricket team and the number 1 T20I batter in the latest ICC T20I rankings, Babar Azam is sure to cross the Rs. 10-crore mark in the auctions. Any team in the IPL would love to have his services as he bats in an elegant fashion. The Pakistani batter can also be a captain of a franchise and that is an added bonus.
2. Mohammad Rizwan (Rs.6-7 crores)
Pakistani swashbuckling opener Mohammad Rizwan is another mainstay in the Pakistani T20I side. His buccaneering and aggressive style of batting is well-suited for the IPL and we guess he would have gotten Rs. 6-7 crores in the IPL auction. He is also a wicketkeeper and teams can tick off that box as well while getting Rizwan.
3. Shaheen Shah Afridi (Rs. 12-14 crores)
The usual trend in IPL auctions shows that teams prefer to spend more bucks on batters than bowlers. The logic behind this purely stems from the fact that a bowler gets only 24 deliveries to showcase his skills. Whereas on the other hand, a batter can play all throughout the innings. However, a bowler of the calibre and class of Shaheen Afridi can easily cross Rs. 12 crores in the IPL auction. The left-arm seamer often breaks the back of opposition batting teams and is an intimidating figure.
Recently, Indian off-spinner Ravichandran Ashwin too said that the tall and lanky figure might breach the Rs. 12 crore mark.
"I have thought a lot about how crazy it would have been if Shaheen Afridi had been there in an IPL auction. A tall left-arm seamer who sets the game with the new ball and also unleashes yorkers at the death. He might have gone for 14-15 crore had he been there at the IPL auction," said the talismanic India spinner.
Also read: Ind vs Pak: 3 players who took centre stage in epic clash