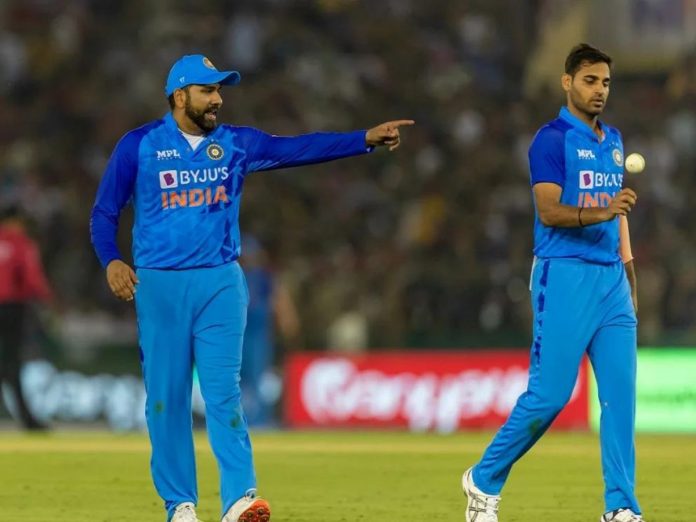 IND vs AUS: Team India's star all-rounder Hardik Pandya has defended the bowlers. After losing the first match of the 3-T20 series against Australia, this 28-year-old Indian all-rounder said- 'We have to trust our bowlers. It doesn't matter if one or two matches or overs are lost. He is the best-15 cricketer in the country, that's why he is on the team. A game or two is not going to make much difference to our plans.
Talking to the media after the match, Pandya said Jasprit Bumrah's return– 'We all know what Bumrah brings to the team and how important he is to us. Having them makes a big difference. But he is coming back from an injury, so it is important to give him enough time to come back and not put too much pressure on himself.
Hardik said- 'As a team, we want to get better. Losing teaches you a lot and where we can be better. We are in a process team and by the time the World Cup comes, we will decide. Let's improve it and see where we can improve. I am very confident about the players. Some games here and there don't change much.
If we had known, we would not have stopped them there
'Where did the match go out of our hands…' Laughing at this question, he said- 'I do not know where the match was left out of our hands. You tell me. On pen point, he said that if we had known, we would not have stopped him there. On Harshal Patel's 18th over, Pandya said- 'One over doesn't matter. 24 runs have come from his side in an over. There is a bilateral series and there are two matches. Will try to do something good for them.
In the innings of 71 not outplayed in 30 balls, Pandya contributed significantly to reaching Team India's score of 200. He scored an unbeaten 71 off 30 balls at a strike rate of 236.66. Pandya hit 7 fours and 5 sixes in his innings.
Australia won by 4 wickets
Australia defeated India by four wickets in the first match of the three-match T20I series. Team India scored the highest score of this format against Australia, scoring 208 runs for 4 wickets. In reply, the Kangaroo team achieved the target in 19.2 overs by losing 6 wickets. Cameron Green top scored with 61 runs.
With this win, Australia took a 1-0 lead in the series. The next match will be played on 23 September at the Vidarbha Cricket Association Stadium in Nagpur.
Also Read: IND vs AUS T20I 2022 Hindi Commentary Team: Commentators Name, Full List, Robin Uthappa Joins The List