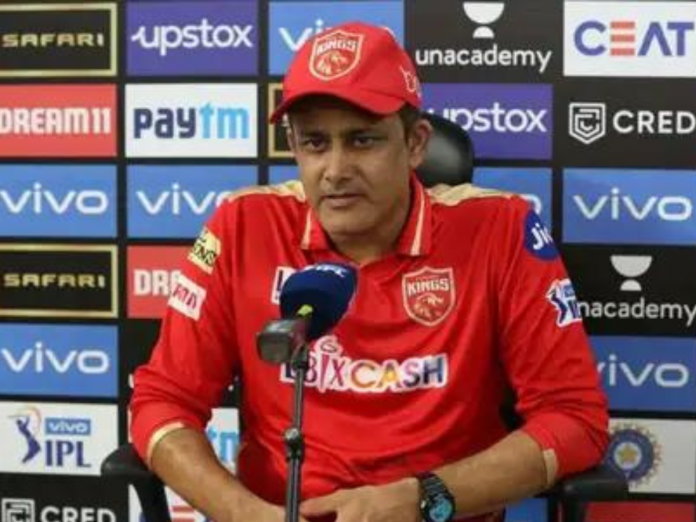 Punjab Kings (PBKS) had a rocky Indian Premier League (IPL) 2022 season and finished in the 6th position. There were glimpses of improvement in the management's decisions once the IPL Mega auctions 2022 finished. However, the perennial issues of PBKS remains and they are one of the few franchises to have never been able to lift an IPL title.
According to several reports, Punjab Kings will not extend head coach Anil Kumble and his team's contract after it ends. It is believed that Eoin Morgan and Trevor Bayliss will be handed over the reins of the Punjab-based franchise.
In this article, we analyse 3 possible reasons as to why the Punjab Kings franchise are discontinuing with Anil Kumble and Co.:
1. PBKS failed to qualify for the playoffs in the last 2 seasons under Anil Kumble
The ultimate yardstick to measure an IPL's team success ratio is the fact whether they qualify for the playoffs or not. And under Anil Kumble who was roped in before the IPL 2020 season, PBKS have failed to qualify for the playoffs even once. Last season, the Mayank Aggarwal-led PBKS finished 6th in spite of having some quality players in their ranks.
2. PBKS does not even have a win percentage of 50% under Anil Kumble
Anil Kumble might have been a phenomenal cricketer himself but his coaching stint in the IPL is a stark contrast to his playing heydays. PBKS have won only 18 matches out of the 42 games where Anil Kumble was the head coach. Notably, they have lost 22 games.
3. Anil Kumble is a very stringent coach
It is no secret that Anil Kumble's ways of making a team run is very stringent. He has previously had a fall-out with former Indian cricket team skipper Virat Kohli when Kumble was the head coach of Team India. Kumble parted ways with the Indian cricket team after India's final loss against Pakistan in the ICC Champions Trophy 2017.
Also read: IPL 2022-23: 3 players KKR are likely to let go of before IPL mini auction