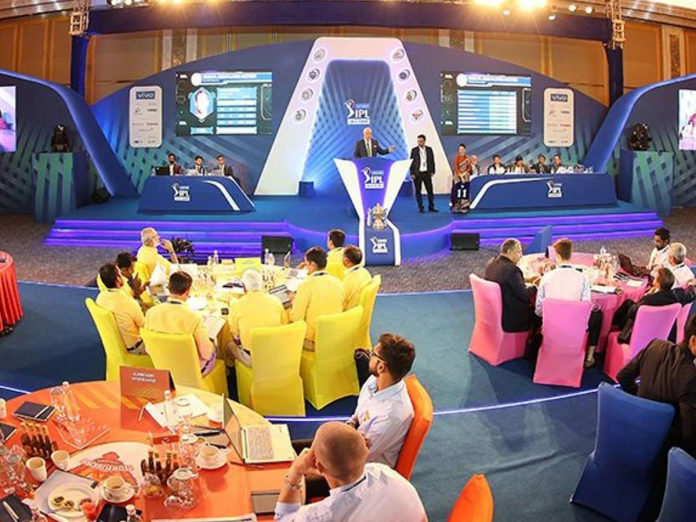 With reports emerging out that the Indian Premier League (IPL) 2023 auction might take place on December 16, teams have already started chalking out plans that would revolve around their possible strategies during the IPL 2023 mini-auction. Teams would be critical of their IPL 2022 performances and they would be hoping to get a few good players in the IPL mini-auction.
The IPL 2023 auction will definitely enable the teams to iron out their loopholes and create a better squad for the upcoming IPL 2023. While we might not see some major changes being implemented by the franchises, but a few good additions and replacements are expected.
The Board of Control For Cricket in India (BCCI) previously allowed all the IPL franchises to have a salary purse of Rs. 90 crores. In IPL 2022, this was followed.
However, according to reports, the salary purse will be increased by Rs. 5 crores and teams will now have Rs. 95 crores in their kitty. This clearly means that players might get bigger bids in the mini-auction.
It is all expected that IPL 2024 will enable teams to have Rs. 100 crores in their bag at the beginning of the season. That is Rs. 10 crores more than IPL 2022.
IPL 2023 will be played in a home-away format as confirmed by the BCCI President, Sourav Ganguly. Fans would also be back for the IPL 2023 just like they were in IPL 2022.
The mini-auction venue has not yet been finalised by BCCI. The IPL 2022 mega auction had taken place in Bangalore and it took place earlier this year, during February.
Also read: Virat Kohli Pens Down Emotional Tweet For Roger Federer, Writes "Nothing But Respect"; Watch