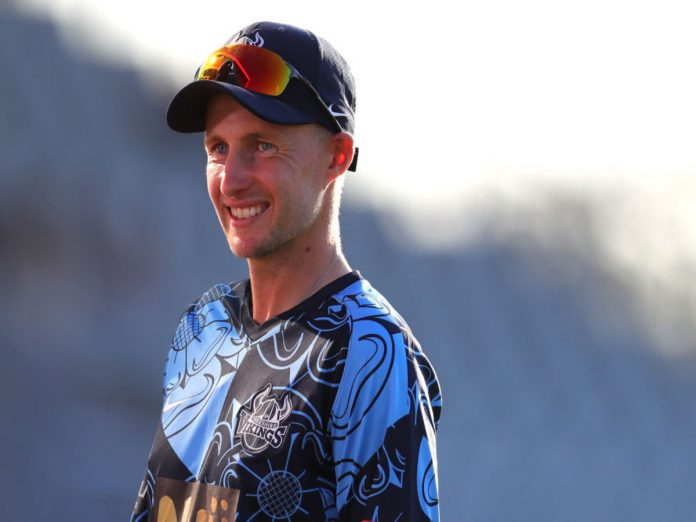 IPL 2023: Joe Root, a former test captain for England, is expected to put his name forward in the 2023 mini-auction in hopes of making his IPL debut the following year.
Joe Root, who is regarded as one of the game's modern greats. He has yet to compete in the IPL after going unsold in the 2018 auction, but that may all change in the competition the following year. Root had a base price of Rs 1.5 crore when he entered the IPL 2018 auction, however, he was not purchased. 
Joe Root has experience playing 158 ODIs and 32 T20Is for England in the past, despite being a Test specialist. The 31-year-old has scored 893 runs in T20 Internationals at an average of 35.72 and 6207 runs in ODIs at an average of 50.0.
Some franchisees may be interested in adding Joe Root to their lineup if he registers for the IPL 2023 auction. Here, we discuss three potential targets for Joe Root in the IPL 2023 auction.
Royal Challengers Bangalore (RCB)
Root would be ideal for the franchise led by Faf Du Plessis. The English player would not only provide significant worth but would also bring a wealth of experience to the table, which is always beneficial. He would offer depth to the batting order in the middle innings. RCB would benefit from a player like Joe Root, who can win a game with his batting and fielding.
Mumbai Indians (MI)
After a disastrous 2022 season, Mumbai would need someone like Root to turn things around. Joe Root also has a lot of expertise, which is beneficial. Even at Michigan, Root would be expected to be a finisher. The Mumbai Indians were another squad that struggled with batting the previous season. For example, the team's leading run-scorer, Rohit Sharma, has struggled.
Suryakumar Yadav is the team's sole middle-order batsman who has played. As a result, the five-time IPL champions require more depth in their middle-order, and Joe Root is an excellent choice.
Chennai Super Kings (CSK)
CSK is one team that could be interested in bringing Joe Root into their lineup. In recent seasons, CSK has struggled with its middle order. The Root could be a nice fit for CSK because he is an accomplished middle-order batsman.
Also Read: Women's IPL 2023: Odisha plans for franchise in WIPL 2023; Discussion begins to own