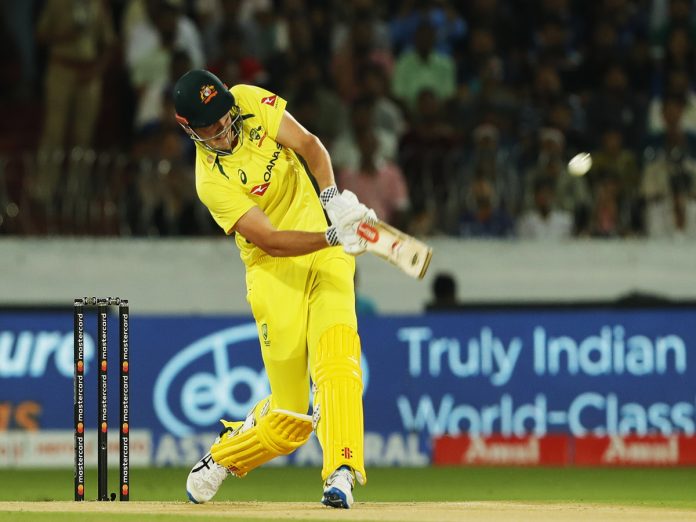 According to Pat Cummins, all-arounder Cameron Green may be in big demand wherever he plays. Green made his international debut in December 2020, and since then, he has played for Australia in 14 Tests, 12 ODIs, and four T20Is, taking 30 wickets and amassing over 1000 runs.
The 23-year-prowess old's at the plate wowed everyone during the recent T20I tour of India. Playing as an opener in the India tour in the absence of David Warner, he slammed 61 runs in 30 deliveries in the first match and 52 runs off 21 in the third game. He also did a decent job with the ball.
It makes sense that Cummins believes Cameron Green would bring in a huge sum at the forthcoming Indian Premier League (IPL) auction.
Going to have a huge demand
"You can't really blame anyone for going in [the IPL]. He's going to have huge demand on him wherever he plays. Decisions will be made, there's a lot of cricket around," Cummins was quoted as saying at an event.
"It's one of my first thoughts whenever I bowl him is we don't want to burn him. I think it's been a huge win from the medical side of things to have him play as much cricket as he has over the last couple of years, fortunately he can fall back on his batting even if he's not bowling."
"Now he's in and around three formats it becomes even more important. He someone who loves playing, even when he goes back to WA we have to manage that as well. There's 15 Tests in the next few months plus a World Cup, lots of cricket," he stated.
Green's upcoming schedule is jam-packed
Due to his history of back problems, Green's early career was carefully managed, but as a three-format player, he is now entering a vital phase just as Australia has a tonne of important series and tournaments coming up and franchises are likely to start calling.
The upcoming overseas schedule for Green is incredibly busy. Cameron Green has been included to Australia's side for the next two-match T20I series against West Indies at home following his heroics against India. Despite not being a part of the 15-man roster for the T20 World Cup in 2022, Green's continued success might allow him to.
Also Read: 'What Was Mahi Bhai Thinking?' Shardul Thakur Recall His Chat With Dhoni In IPL Final