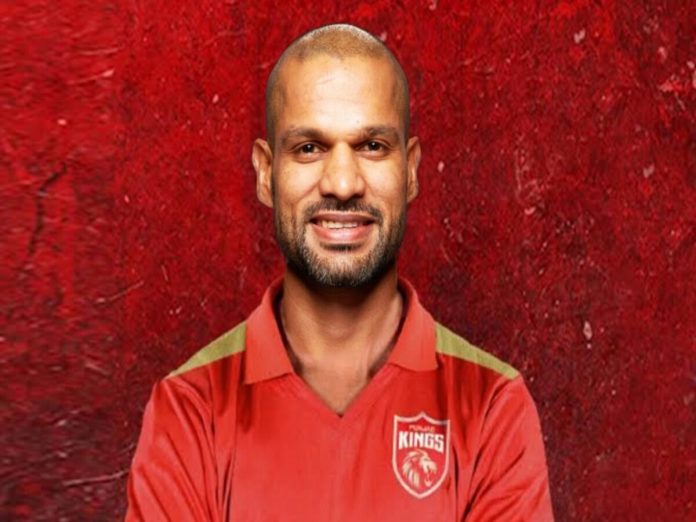 A stupendous opening batter, a reliable left-hander and an absolute champion on and off the field, Shikhar Dhawan is a favourite for cricket fans all over the country, if not the world. He has shown a remarkable performance in the T20 format. Doubts have arisen in the minds of fans whether this edition of the IPL will be his last. Keep reading to find out our thoughts on this.

IPL Stats
With 6244 runs in total, Shikhar Dhawan is the second-highest run-getter in IPL history. He has also amassed an impressive 2 centuries and 44 half-centuries. Each season, he provides his IPL teams with 400 or more runs. This has made him one of the most consistent and trusted batsman. Dhawan has scored 6244 runs in 206 games at an average of 35 runs per match and an average strike rate of 126. 
IPL 2023
Since the 2022 auction, Shikhar Dhawan has been playing for the Punjab Kings, and has been a vital player for the team. His reliability has been the defining quality of his batting, providing the squad with strong starts. It is highly likely that Shikhar Dhawan will be in the running for the orange cap in IPL 2023. He also possesses an in-depth knowledge of the game which is exhibited in the fact that he consistently stays at the crease for long without giving up his wicket. His age is no hindrance to his fitness as he appears to be more fit than he was years ago.
Will IPL 2023 Be His Last IPL?
Shikhar Dhawan has reiterated time and again that he is here to stay. He has on several occasions, expressed his interest in the shorter format of the game. He was a formidable force in IPL 2022 as well, with a colossal 460 runs to his name in 14 matches with an average of 38 runs. He maintained an average strike rate of 122.67 and garnered 3 half centuries; with a highest score of 88 runs. However, the competition is high with numerous upcoming talents and options for openers like Ruturaj Gaikwad, Shubman Gill, etc.
Shikhar Dhawan opines that he still has a lot to offer in the T20 format and that he has the ability to play for another 3 years at the least. Earlier this year, he stated, "I can contribute in the shortest format because of my experience. I have been quite doing well in the T20 format. Whatever role I have been given I have done well. I have managed to stay consistent in the formats that I am playing, whether it is the IPL or at the domestic level and I am enjoying it. Consistency is not only about scoring fifties or hundreds frequently, but also about maintaining even gaps between such scores."
Despite the fact that he is 36 years of age, Shikhar Dhawan has proved himself with the bat and we are positive that IPL 2023 will not be his last edition of IPL.
Also Read: Pat Cummins Rejects Approx 5.35 Cr Offer To Play In Multiple Indian Inter-City T20 Leagues: Reports