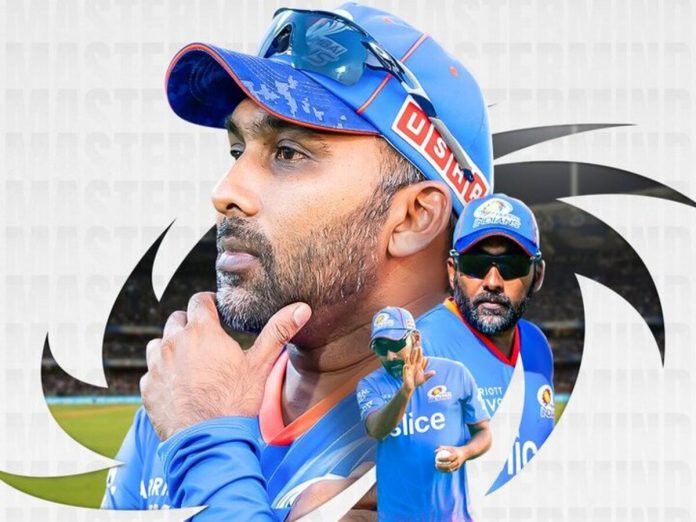 Mahela Jayawardene, the head coach of the Mumbai Indians, and Zaheer Khan, the director of cricket, have been promoted to new positions by the Indian Premier League (IPL) franchise owners Reliance Industries in an effort to strengthen the team's reputation in international cricket.
The administration of the team realised the necessity for a central team with the growth of MI's "OneFamily," which now encompasses MI Cape Town, MI Emirates, and Mumbai Indians. As a result, the "One family of teams" would be consistent in the ethos, principles, and lessons that have made MI one of the most recognizable cricket brands in the world.
Mahela Jayawardene and Zaheer Khan, two MI veterans, are being promoted to new positions as part of the structure-building process.
The newly appointed Global Head of Performance is Mahela Jayawardene. As a result, the Rohit Sharma-led MI, MI Emirates, and MI Cape Town will all have new head coaches who will answer to Jayawardene, a former captain of Sri Lanka.
Zaheer Khan, a former India pacer, has been named the Global Head of Cricket Development at MI. He will be in charge of player development, building on MI's strong program for talent identification and grooming and implementing it globally, which has been a key component of MI's success and philosophy. Check the best 3 replacements for Jayawardene as MI head coach.
Mark Boucher
According to reports in SA Media, Boucher will be involved with both the SAT20 and the IPL 2023. The promoters of MI allegedly made Boucher an extremely significant contract offer. The Proteas coach will serve as the head Coach of MI Cape Town in the SAT20 and will play a part in the Mumbai Indians during the 16th season of the Indian Premier League.
Boucher may join the MI Emirates Franchise in the International T20 League, according to another rumour. Noteworthy is the fact that Mumbai Indians, MI The owners of Cape Town, MI, and Emirates are representatives of Reliance Industries.
Ravi Shastri
The former Indian Coach, Ravi Shastri is arguably the best man to inspire a team that is losing motivation. Shastri is a master at handling men and their egos and doesn't hesitate to make risky choices. The former head coach of India, who is currently watching the IPL from the commentary box, might be asked to lead his hometown team the following year. Mahela Jayawardene should be replaced, and Shastri is the best choice.
Daniel Vettori
Prior to the hiring of Mike Hesson and Simon Katich, former Royal Challengers Bangalore coach Daniel Vettori, who led the team to the 2016 final, remained with them for a few seasons in that role. Having participated in the format during the latter portion of his career, Vettori brings new and creative insights to the coaching table. The former Kiwi captain presently works as a commentator and is not connected to any team that can be named as MI head Coach.
Also Read: IPL 2023 Trading Window: 3 Reasons Why Mumbai Indians Need Jofra Archer & Bumrah Both in Playing X1