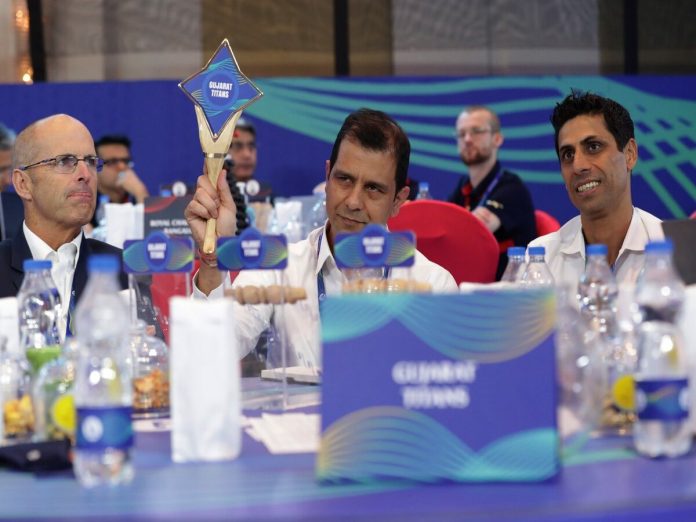 India is now getting ready for the T20 World Cup 2022, which will take place in Australia. IPL 2023 preparations are also ongoing in the interim. The BCCI intends to hold a mini-auction for the next IPL 2023 after a mega-auction for the star-studded IPL 2022. The IPL 2023 trading window will shortly begin, giving all 10 teams the opportunity to trade their players and make the addition new to the squad.
According to several reports, BCCI intends to open the IPL 2023 trade window sooner than in past years; however, this is subject to the dates of the mini-auction. A senior BCCI official told the InsideSport website that the trading window may open as early as November 2022, with the IPL 2023 mini-auction taking place in January or February. Read about the IPL 2023 trade window, the latest update, and other important details.
When will the mini-auction of IPL 2023 take place?
Before the IPL 2022, a major auction was held in which franchises changed their entire team. Only a few teams kept all four of their stars. The BCCI is planning a mini auction this time, but before that, a trade window will open in which all teams can swap players based on their needs.
The news is making the rounds in the media that the teams' trading window will open in November. The BCCI will, however, disclose the dates of its opening and shutting. This window allows many players to move around. Many players can quit their teams and join other teams, but both teams and players must consent.
The trading window will open after T20 World Cup 2022
IPL 2023 is expected to begin at the end of March this year. Previously, mini auctions would take place in January or February. Following the mega auction, there are only mini auctions for the next few years, as shown this time.
That is, the trading window will begin following the 2022 T20 World Cup. Players from all over the world will compete in the World Cup, which IPL teams will also be watching. Following that, there will be an auction in which players will be purchased and sold. The BCCI, on the other hand, can declare the date of the trading window's opening at any time.
List of players who might be traded IPL 2023 trading window:
Ravindra Jadeja (CSK)
Tymal Mills (MI)
Adam Milne (CSK)
Manish Pandey (LSG)
Vijay Shankar (GT)
Shahrukh Khan (PBKS)
Also Read: Women's IPL 2023 Is Likely To Start Early In 2023: Sourav Ganguly