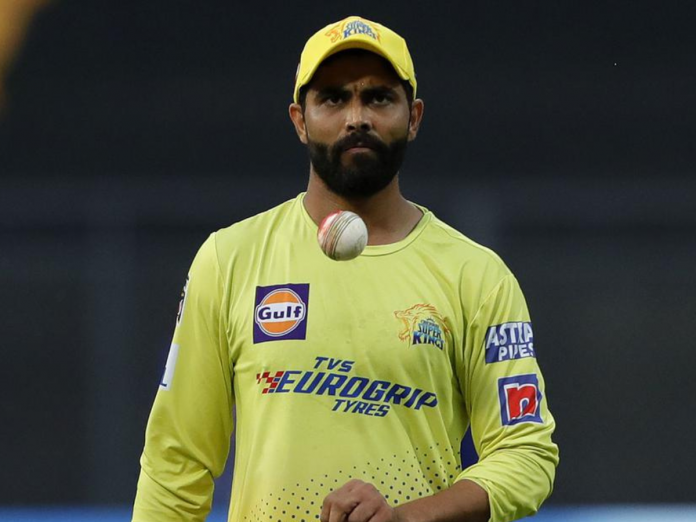 Star Indian all-rounder Ravindra Jadeja's relationship with Indian Premier League (IPL) franchise Chennai Super Kings (CSK) has undergone a major dip, according to several reports and sources. After leaving the captaincy mid-season in IPL 2022, Jadeja and CSK's relationship have been quite tumultuous, according to several speculations.
The talismanic southpaw even unfollowed the Yellow Army on social media and therefore fans started speculating that Ravindra Jadeja would part ways with the Chennai franchise.
There were even reports doing the rounds on the internet that Ravindra Jadeja has been approached by the Delhi Capitals (DC) franchise and they want to trade in the cricketer.
However, according to a report by Cricbuzz, the CSK management has outrightly said that CSK has no plans of parting ways with the all-rounder. They even confirmed that DC wanted to trade the cricketer.
"There have, however, been requests for trade for Jadeja from a couple of other teams, Delhi Capitals being one of them. But the CSK management has told Cricbuzz that they have no plans to part with the all-rounder, arguably one of the best in the world", said the report in Cricbuzz
Therefore, this more or less puts an end to the speculations that were hanging around in the internet regarding Jadeja's future with the Chennai franchise. Social media should never be a yardstick to measure a cricketer's loyalty with a franchise and following or unfollowing a franchise on social media should never be considered substantial.
As per the reports, now the chances of Jadeja getting signed by DC or Jadeja getting signed any franchise for that matter, dwindles down. We might witness the former CSK captain in the yellow-clad jersey again.
Ravindra Jadeja is presently injured and has a knee injury on his right leg. After playing the first two matches in the Asia Cup 2022 against Pakistan and Hong Kong, Jadeja was ruled out of the tournament. He has undergone a knee surgery and is presently rehabilitating from the injury.
Also read: IPL 2023: 3 Reasons Why KKR Might Not Retain Venkatesh Iyer For Next Season