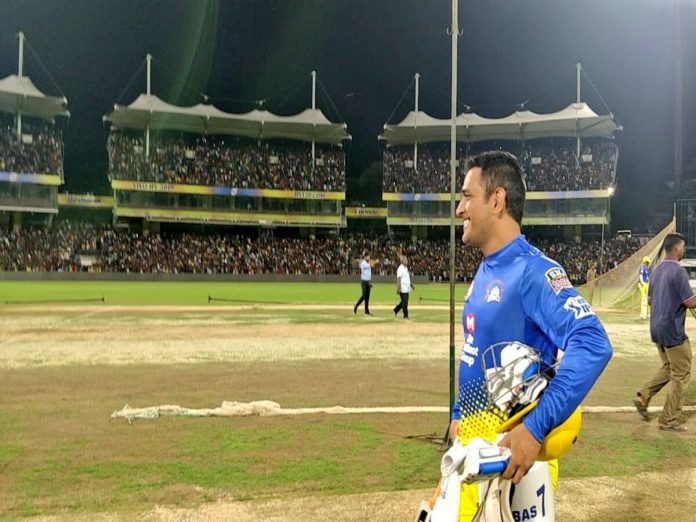 According to BCCI President Sourav Ganguly, the Indian Premier League (IPL) will return to its original, pre-COVID-19, home-and-away format beginning with the 2023 campaign.
Since the COVID-19 outbreak in 2020, the IPL has only been played at selected venues, with the lucrative league taking place behind closed doors at three locations in the United Arab Emirates: Dubai, Sharjah, and Abu Dhabi.
As per the latest update, Mahendra Singh Dhoni, a former captain of India, will remain in charge of the Chennai Super Kings (CSK) in the IPL 2023, according to franchise CEO Kasi Vishwanathan. Dhoni, who has guided CSK to four IPL championships, will be close to 42 by the start of the following IPL season. The cricketer is still an important part of their CSK team.
As IPL is returning back to India, and most probably Chepauk, it is expected that IPL 2023 might be the last season for Dhoni, as he said earlier. However, despite any age, CSK fans always wanted to see Dhoni playing for the yellow jersey and leading from the front.
Not wanted to retire before playing at the Chepauk
Dhoni stated at the toss that he will carry on for the team and does not intend to retire before playing at Chennai's Chepauk Stadium. Dhoni also hoped that the home-away format would return in 2023 so he could express his gratitude to the supporters over the years.
"Definitely. It's a simple reason: it will be unfair to not play in Chennai and say thank you. Mumbai is one place where, as a team and as an individual, I have got a lot of love and affection. But it wouldn't be nice to the CSK fans," said Dhoni.
MS Dhoni will not be fit as ever
There has been much discussion about MS Dhoni's potential position with CSK after IPL 2023 if he announces retirement, whether as a coach or a mentor. Despite his age, MS Dhoni remains one of the fastest runners between the wickets and one of the most secure glovemen behind the stumps. However, it is likely that Dhoni will retire after the IPL 2023 season. Dhoni might continue to mentor CSK.
Also Read: IPL 2023 Advertising: Zomata Surpass Swiggy Without IPL TV Ads, PhonePe, Paytm, Myntra Gain Benefits