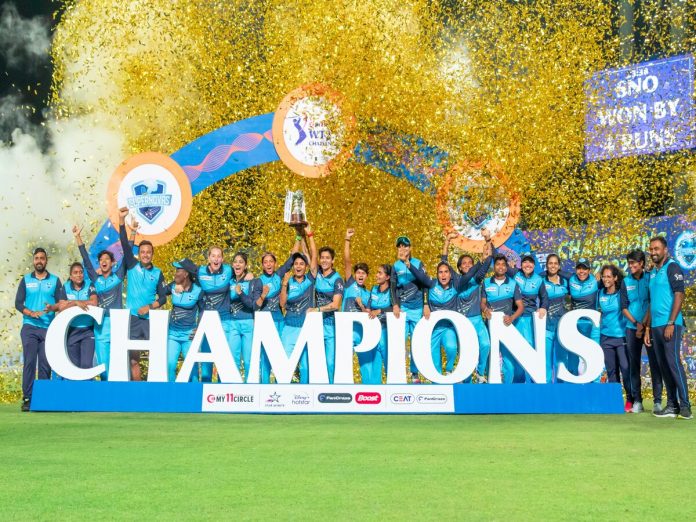 A top BCCI official announced that the eagerly anticipated Women's IPL will begin in March 2023, last for one month, and most likely feature five teams. According to recent reports, Sourav Ganguly, the president of the Board of Control for Cricket in India (BCCI), has assured the state organisations that the Women's IPL will begin early in 2023.
After much discussion, a schedule in March was chosen for the competition following the Women's T20 World Cup in South Africa. Many fans of cricket think that the WIPL will spark a revolution and dramatically raise the level of women's cricket in India.
Many IPL owners of Mumbai Indians, Rajasthan Royals, and Chennai Super Kings have all expressed their interest in buying teams. Even Odisha state wants to own a Franchise in Women's IPL 2023. If WIPL 2023 auction there are many Indian women's cricketers who will be bidding for high amounts. Check the 3 Indian women players who may get the highest bid.
Smriti Mandhana (2-3 Cr)
Smriti Mandhana, an Indian cricketer, is currently one of the most well-liked players. The southpaw, who is only 25 years old, not only occasionally led the squad but also plays an important role in the batting order.
In 95 T20I, Smriti has scored 2303 runs with a strike rate of 122.63. While Smriti is a fantastic T20 batter, any IPL team will need to look to Smriti to gain access to a sizable fanbase. A player like Smriti at the leadership of a new event for which the market has not yet been frozen can be beneficial since she can serve as the face of a franchise.
Shafali Verma (2-3 Cr)
If a women's IPL auction happens, Shafali Verma is one of the Indian players who might fetch the highest price. Shafali already held the top spot in the ICC's T20I batting rankings as a teen. In 40 T20I, She has scored 925 runs with a strike rate of 137.03.
Shafali is a brave hitter who has proven to be quite skilled with her technique in recent Test matches. Most significantly, she still has a long career ahead of her, which might persuade teams to make an investment in the opening batter.
Harmanpreet Kaur (1-2 Cr)
When playing in the T20 format, experience is crucial. Many Indian cricketers might be playing at such a high level for the very first time if the WIPL is successful, in particular. They would require a leader, and Harmanpreet Kaur is the ideal candidate. She is a reliable all-rounder and will improve the XI's cricketing capabilities. She is, of course, the obvious pick for the captain. Therefore, if the WIPL 2023 auctions take place, her bid is probably going to soar.
Also Read: Women's Ipl 2023: "Better Pick Me Up For Women's IPL," Jemimah Rodrigues Wants To Play For MI