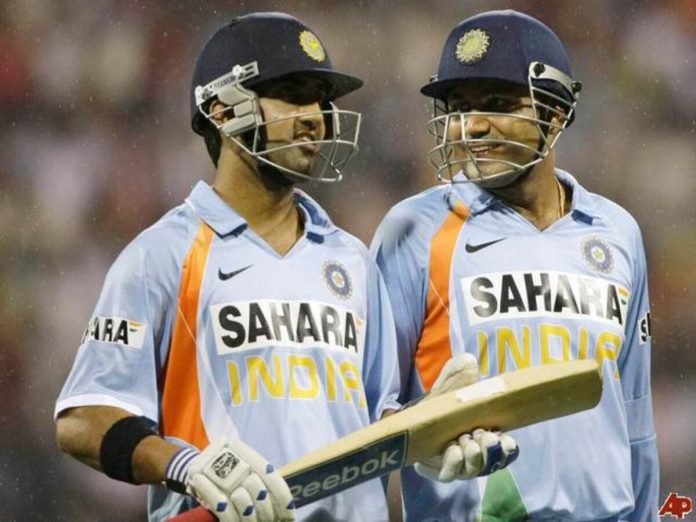 The Legends League Cricket (LCC) announced the name of captains on Thursday for the upcoming season. Virender Sehwag, a former opening batsman for India who is very well-liked by fans, will captain the Gujarat Giants, owned by Adani, while Gautam Gambhir, who served as Sehwag's opening partner in the Indian team, will head the India Capitals, owned by GMR Sportsline.
The Legends Cricket League will feature a four-team franchise league in its upcoming season as opposed to its previous three-team setup. This season's league will also feature 16 games and has already declared that the 75th anniversary of India's independence would be celebrated throughout the current campaign.
Always believed in playing fearless cricket
Because of the casual and swashbuckling manner in which he batted, the famous Sehwag has always been a fan favourite. Fans continue to love his upper cutters and casually thrown massive sixes.
"I am excited to get back to the Cricket ground again. Having Adani Group as Team Principal and a professional outfit like Gujarat Giants is a perfect way to kick start this cricketing innings once again.
I have personally always believed in playing fearless cricket and I will continue to propagate the same brand of cricket here too. We are extremely excited and eagerly waiting for the draft to pick our team," said Sehwag in a statement, reported by IANS.
I will be pushing for a spirited team
On the other hand, Gambhir is one of India's top run scorers in the shortest format and was renowned for the legendary intensity he brought to his game. India Capitals teammates will be able to witness what a fierce competitor he still is today.
"I have always believed cricket is a team game and a captain is as good as his team. While I will be leading the India Capitals team, I will be pushing for a spirited team who are passionate and eager to go out and win as a team. I wish Legends League Cricket all the very best and am looking forward to the upcoming action," said Gambhir
Beginning on September 16 in Eden Gardens in Kolkata, a spectacular encounter between India vs. the World as the India Maharajas vs the World Giants will signal the commencement of Season 2 of LLC. After that, games will be held in Jodhpur, Cuttack, New Delhi, and Lucknow. The locations for the Play-offs and championship games are still up in the air.
Also Read: IPL 2023 Trading Window: Will AB de Villiers be re-signed by RCB for next auction?