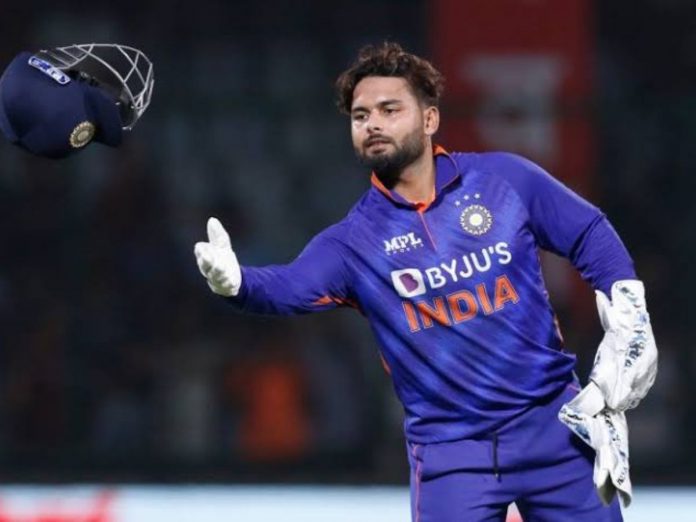 Dinesh Karthik or Rishabh Pant: After two consecutive defeats in Super'4 for the team India in Asia Cup, questions are being raised about the selection. Team India tampered with the playing XI in every match after the first match, in which some changes had to be made under compulsion, while some were done in the name of experimentation. There was a change in these that everyone is questioning about.
The question is, for what reason did Dinesh Karthik drop out, and Rishabh Pant was given chance? Former Indian spinner Harbhajan Singh has also sought a reply by tweeting about it.
It is worth noting that Dinesh Karthik, who was drafted in the role of a finisher, played in the first match against Pakistan, and in that he got a chance to play only one ball. After this, he did not get a chance to bat against Hong Kong in the second match. But in the next match against Pakistan, Karthik was dropped from the team and Rishabh Pant was included in his place in the playing XI. Pant, however, failed to bat and struggled to score runs.
Captain Rohit Sharma revealed the team's plan on a question asked about Karthik and Pant after the loss against Sri Lanka. The Indian captain said that the main reason for dropping Dinesh Karthik was to strike a balance in the middle order. He said it was very easy. We just wanted a left-handed batsman in the middle order, so Karthik had to be dropped.
Team India Skipper Rohit Sharma said that Karthik has not been out due to any form or anything, we wanted a left-handed batsman to bat in the middle and take the pressure off some of our batters.
Rohit also spoke about his preparations for the T20 World Cup. He believes that the team's combination is almost ready and he is not worried about two consecutive defeats. He said that we are 90% ready, but there will be some more changes. There is quality in our team.
Also Read: Spectator Calls Arshdeep Singh 'Traitor' After IND vs SL Nail-Biter In Asia Cup; Watch