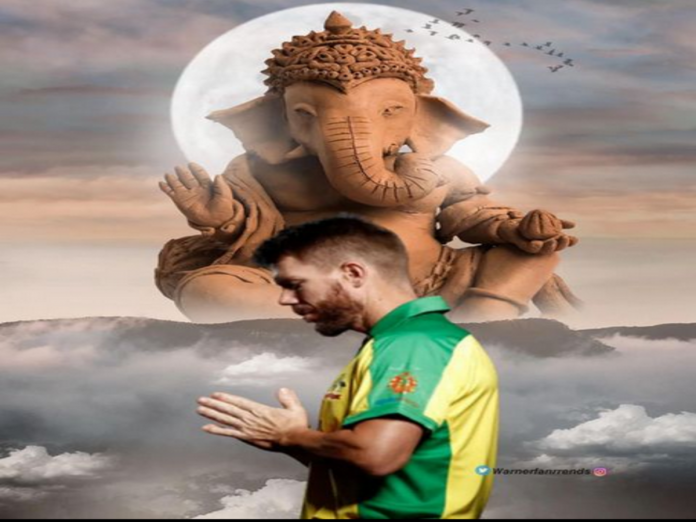 Crossing religious barriers, millions of Indians celebrated Ganesh Chaturthi on Wednesday by warmly welcoming the well-known elephant-headed God, Lord Ganesha. The cricket community also offered their best wishes. International cricket stars send their best wishes for the special event.
As the country celebrates Ganesh Puja, Indians are currently in an ecstatic and joyful state. David Warner, an Australian cricketer, also sent greetings to India on the occasion of Ganesh Chaturthi at the same time. Warner posted a message to the Indians on Instagram and wished, "To all of my friends out there, HAPPY Ganesh Chaturthi. Wishing you lots of joy an happiness!"
David Warner popularity in India
It is important to note that Warner is a favourite cricketer among Indian supporters. Through social media, Warner frequently expresses his love for the nation while also keeping an eye on the latest trends. Since 2009, he has participated regularly in the Indian Premier League (IPL).
Warner made his IPL debut in 2009 while playing for the Delhi Capitals, which at the time were known as the Delhi Daredevils. He participated in five seasons of play for Delhi, during which time he became well-known in the competition. Sunrisers Hyderabad hired him in 2014, and he led the group to the 2016 IPL championship.
He joined DC before the IPL in 2022 and amassed 432 runs in the season across 12 games.
Also Read: IPL 2023: Can Joe Root be picked by RCB, CSK, or MI for next season?