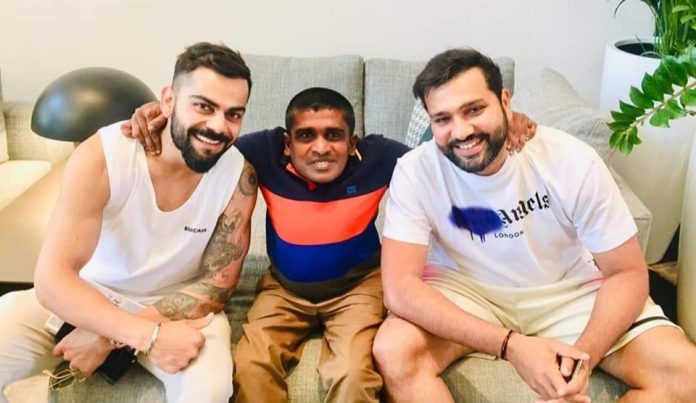 The Asia Cup 2022 is underway and is a perfect platform for all Asian teams to gear up for the high-voltage ICC T20 World Cup. The first 2 games have been completed and Afghanistan and India have emerged out victorious in the 2 games.
In the high-voltage game between India and Pakistan, India emerged out victorious with a 5-wicket victory. Hardik Pandya was the man of the hour as he bagged the man of the match award courtesy his dominating performances with both the bat and the ball.
Pandya scored 33* runs and also took 3 crucial wickets. He was pivotal behind India's success.
Now in the next day, Team India stalwarts Virat Kohli and Rohit Sharma were spotted spending time with Sri Lankan fan Gayan Senanayake. The picture has gone viral and has won the hearts of several cricket fans.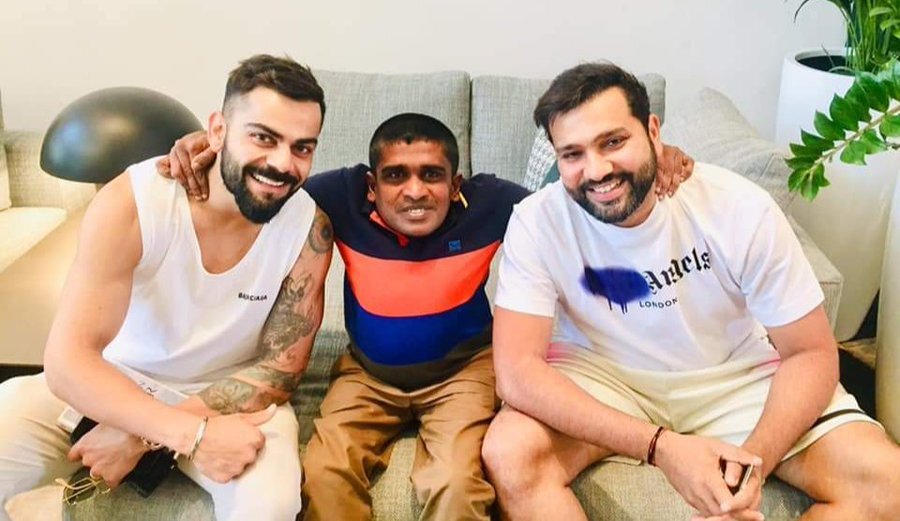 Sri Lanka's super fan Gayan Senanayake is a fan who is often spotted at the stadiums cheering for the island nation. He was also invited to Virat Kohli and Anushka Sharma's wedding reception in 2017.
Cricket fans hold a special place in the game and are often labelled as the "12th man of a team". Gayan Senanayake has always supported Sri Lanka in all matches.
Twitterati reacted to the picture with mixed responses.
Lucky fan

— swordsman (@backwardpoint_) August 29, 2022
This pic is wholesome.🫂❤

— kohlified (@123perthclassic) August 29, 2022
India next square off with Hong Kong on the 31st of August. Sri Lanka, who lost their first game of Asia Cup 2022, will be locking horns with Bangladesh on 1st of September.
Also read: Ind vs Pak: 3 players who took centre stage in epic clash