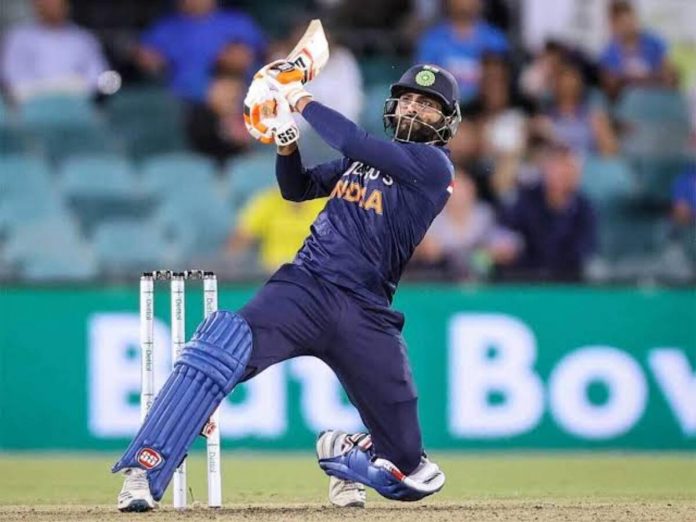 It is rather surprising that Ravindra Jadeja, who along with Hardik Pandya was India's top all-around player in the run-up to the World Cup, isn't listed in the Indian squad for the T20 World Cup in 2022.
About a month ago, Ravindra Jadeja's inclusion on the T20 World Cup roster was all but guaranteed. However, Jadeja recently suffered a pretty serious injury when competing in the Asia Cup in the United Arab Emirates while taking part in some sort of adventure on a ski board.
Jadeja's injury was so severe that the BCCI medical staff determined he would need to undergo surgery right away and wasn't going to be able to play for a few months with non-surgical treatment. There was never a chance that Jadeja would heal quickly enough to make the World Cup roster after the surgery.
Great opportunity for Axar Patel
The selection committee had to choose Axar Patel in place of Jadeja when they gathered today to choose the T20 World Cup squad. Patel is a like-for-like substitute, but he lacks Jadeja's level of experience. Jadeja is accustomed to playing under pressure because he has participated in numerous ICC competitions.
But now that Jadeja is absent, Axar Patel has a fantastic chance to show off his abilities and demonstrate that he can also represent India in important games. Axar has participated in numerous IPL matches, and if he can manage the pressure properly, he possesses the talent necessary to contribute to the T20 World Cup.
When Jadeja will return?
Jadeja's recuperation is anticipated to take between three and four months, but he may be ready to rejoin the Indian team for the Border-Gavaskar Trophy match against Australia the following year.
Also Read: India Squad Announced For AUS, SA, And T20 WC 2022; 6 Major Points