Learn how you can maximize your earnings on Dream11-Fantasy Cricket Tips & Strategy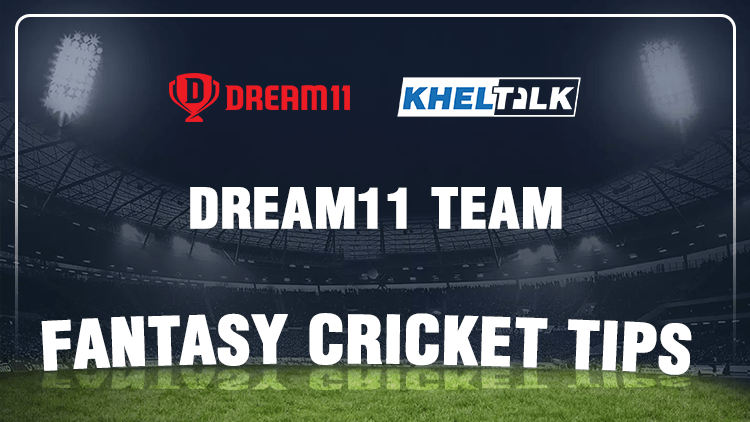 Fantasy Tips
We all know that 'Cricket is a religion in India'. Everyone has an interest and passion in either playing the sport or watching it. In a similar way, Fantasy Cricket has become a trending sensation among cricket fans. People have started calling Fantasy Cricket the next big thing. This online format creates freedom for everyone to form virtual cricket leagues and turn their sports talent into profitable earnings.
What is Fantasy Cricket?
It is a digital sports platform, under the 'fantasy sports' category of games. It also includes basketball, hockey, football, and kabaddi in addition to cricket. Dream11 is India's top online platform for playing Fantasy Cricket. Dream11 has the largest user base in India.
In Fantasy Cricket you can create your own fantasy cricket team of 11 players along with 3 substitutes from an assigned list of cricketers. You can only select players who are in that match's playing eleven teams. If the players from your Fantasy Team play well, that increases your points in the game and vice versa. If players from your team are not playing well you have the option to Swop them with your substitutes. In the game, the points are calculated on the basis of runs, catches, wickets taken and some other parameters. When the match ends the player with the most points wins the game along with that he also wins the prize money.
Dream11 Winning tips and tricks for Fantasy Cricket:
Winning in Fantasy Cricket depends on 3 main factors –
Analytical Skill
Cricket Knowledge
A little bit of luck.
We have made a list of tips that can help you to gain the upper edge in this game of fantasy cricket, which will result in increased earning and a better chance of winning the game on dream11.
1. Compare your parameters with real statistics after each match:
One piece of advice that stands the test of time is to always learn from the mistakes you make. When the real match is over, perform an unbiased analysis of your choice of players and what actually happened during the real games. You might prefer to choose a player based on your favorite countries, but these emotional investments will not get you far on the platform. It will be a smart idea to choose cricketers with the best form these days who are performing in most of the matches, whether domestic or international.
The pitch for any current match will also affect your choice. For flat pitches, consider choosing more batsmen or all-rounders who can easily perform better with the bat as well the ball.
2. The right combination of experienced & new players:
It is crucial in such online cricketing platforms to select the most powerful combination of cricketers. You should not select all the top-bidding players, or else you will reach an over-budgeted team. You require balance in your choice. Try to take new players who are performing well and are with lower bids. This will help you to control expenses and increase your profits at the same time. Be quick to switch players with suitable substitutes if they have fewer chances of performing in the match.
3. Start small:
Many people make a common mistake by playing big. Initially, start with a small amount and perform within smaller leagues. This will help you acquire the knowledge and confidence regarding the online game. Become aware of recurring problems in fantasy cricket and then proceed towards bigger leagues.
4. Focus on the initial order of bowlers and batsmen:
What will happen when you choose the highest bidding batsman who ends up in the 4th or 5th positions in the batting order? He might not get a chance at the pitch at all or just get to play some balls at the end. If this happens, you will land on the losing side. This applies to bowlers as well.
In order to avoid such shortcomings, 80% of your chosen players must be in the top order.
5. Understand the points system before confirming your team:
Fantasy cricket is a digital online sport and so it is a completely different game altogether. The platform is driven by points, not by winning or losing the game. Before deciding your team, you should know the calculation for the final points. For instance, a captain can allocate 2X points and a vice-captain can give 1.5X points. This is why selecting an all-rounder, in this case, will increase your chances of earning more money. There are also points for maiden overs, catches, the fifties, wickets, fielding, and so on. You should consider around two or three players who are talented in these areas.
In summary, fantasy cricket is a popular virtual game that is based on real cricketers and all scores rely on the real players' performances in live matches. It is an adrenaline-packed digital experience for cricket enthusiasts. You are not just a spectator during the games but also an active participant of all the excitement because you too are involved in the match, so you witness the thrill first-hand.
You can test these tips by playing Fantasy Cricket on Dream11.
Popular Stories