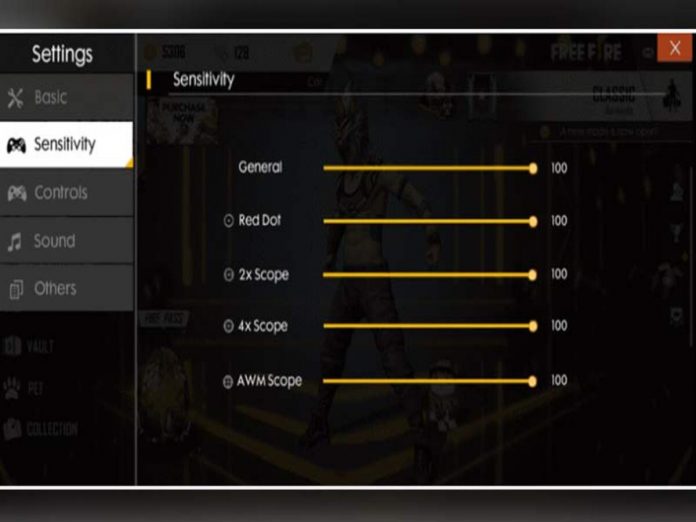 Garena Free Fire is an engrossing battle royale game. While playing Free Fire, just like other similar games, you may find difficulty with movements and aim precision due to the default sensitivity settings.
To effortlessly improve your game experience, Garena Free Fire lets you adjust the sensitivity levels. The sensitivity of the game is set to medium by default, but you may easily adjust it to achieve the sensitivity that you want. This enhances your ability to react quickly while approaching an enemy and landing that devastating headshot. So, if you want to enhance your gaming experience, try using custom sensitivity settings.
This can seem perplexing for most gamers and messing with the sensitivity settings can in turn worsen your gameplay experience if not done right. Therefore, we have mentioned below the best sensitivity settings to get more headshots. 
Free Fire Sensitivity Settings Close Range
Here are some best Free Fire Max sensitivity settings for headshots in close range:
General: 90 to 100
Red Dot: 90
2X Scope: 85
4X Scope: 70 to 80
Sniper Scope: 58 to 60
Free Look: 67
Free Fire Sensitivity Settings Long Range
For long-range, here are the best Free Fire sensitivity settings:
General: 100
Red Dot: 80
2X Scope: 70
4X Scope: 60
Sniper Scope: 52
Free Look: 58
How to modify sensitivity settings
Open the Garena Free Fire game on your device.
Click on the Settings menu on the top-right corner of the screen.
Then, tap on Sensitivity from the left column.
Change the values as per the above-mentioned numbers.
After you are done, click on the 'X' icon and your settings will be automatically applied.
You can also switch back to your default settings if these settings do not suit you.
Go to Settings, then Sensitivity and tap on the Reset button. Doing so will reset your Free Fire sensitivity settings to the default configuration.
Also Read: 5 steps to reach grandmaster tier in Free Fire, features & guides; Know all