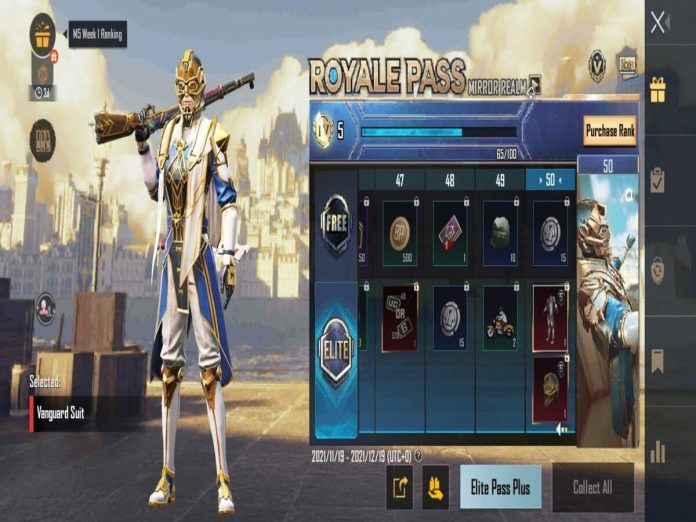 The Royale Pass comes in BGMI and comes with new interesting missions every season. It provides a destination for players to strive towards apart from just playing the game for fun. While many BGMI players buy the Royal Pass to get seasonal benefits, some players prefer to play the game for free. As a result, they must learn how to level up in RP and receive free gifts. So is it possible to reach 100 RP without spending money? It definitely is. Keep reading to find out how.
1. Daily missions
The simplest way to progress up the ranks of the free Royal Pass in Battlegrounds Mobile India is through completing Daily Missions. Players must go to the "Missions" menu and finish the Daily Missions assigned for that day. Daily Mission completion might contribute to the seasonal activity in the same tab. Ranking up higher to get free RP prizes can aid with points from seasonal activities in addition to points from daily tasks.
2. Challenge missions
Additionally, every week, PUBG Mobile offers you about 14 challenging tasks. These weekly tasks do not expire over the eight weeks of each RP season, in contrast to daily missions. You need not worry if you forget to complete any missions because they are valid until the conclusion of the season. Challenge assignments are more challenging to complete, though. You receive extra RP points from these weekly assignments, which will speed up your rank advancement. If you are persistent, you can reach the 100 RP milestone in a few days since you can earn up to 125 RP points by performing these unique tasks.
3. Open crates
In the Royal Pass ranks, players can level up and open crates. A player can receive 10 RP points by opening a Classic Crate or a Premium Crate. A player may receive 100 RP points for opening a bundle containing 10 crates in each bundle, which is equal to one RP level. This strategy becomes a wonderful choice because both crates may be acquired for free by swapping silver for crate coupons.
4. Complete weekly free RP missions
The Royal Pass Weekly Missions in BGMI are unlocked every week. Users have the opportunity to level up in RP and earn RP Points by completing Weekly Missions. There are a few free Royal Pass tasks each week in addition to the paid missions, which are exclusively accessible to individuals who have purchased the Elite Pass or Elite Pass Plus. Simply by completing the free RP Weekly Missions and earning free prizes, players who play the game for free can rank up to two levels every week.
Also Read: Apex Legends Season 8: How To Activate Fuse's Abilities?