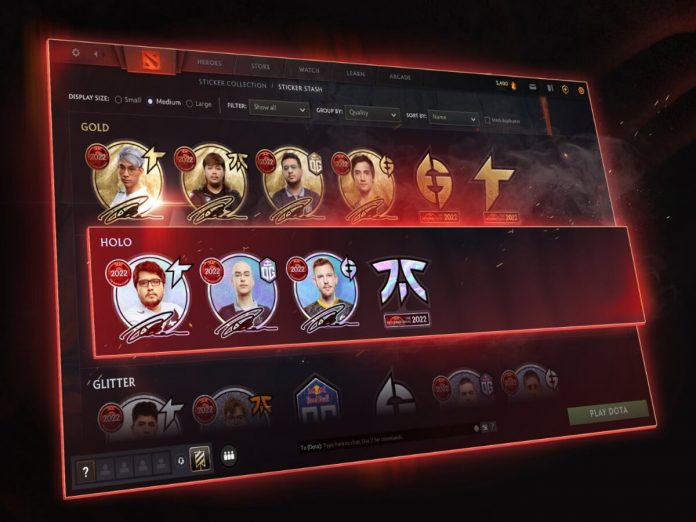 Dota 2: The Regional Qualifiers have come to a close and the second and third place teams from each Regional Qualifier will fight for the two remaining spots in the Last Chance Qualifiers. The International is set to officially start from October 8 to October 12, before which this event will take place.
In an interesting way to commemorate, celebrate and support the participating teams, Team and Player Autograph Sticker Capsules have been released by Dota as a brand new feature of the 2022 Battle Pass. Find the details of the new feature and how to use it below.
New Feature
The Team and Player Autograph Sticker Capsules are permanent collectibles that honour this year's event and let you show your support in a variety of ways. They include all of the teams and players competing in The International 2022 and the Last Chance Qualifiers in Basic, Glitter, Holo, and Gold variants. The top 12 DPC teams were introduced in the most recent update.
Team Collections
Team Collections can be created by pasting the stickers on the sticker collection pages. You may earn up to 16 Battle Pass levels by finishing 1, 5, 10, or all 30 teams. You may also place a sticker from your armory on your profile card, favourite a Team Row, and make all of its associated stickers visible to everyone on your profile page.
Specific heroes can have stickers applied to them so that you can display them on the Versus and MVP Screens. This can be done by simply placing stickers of your chosen player or squad on each hero's Hero Page.
How To Purchase The Sticker Capsules
You may buy Sticker Capsules at the brand-new Sticker Store, and 50% of the proceeds will fund the teams that are featured in the capsule. This method of purchasing stickers makes them marketable and tradable. Additionally, everyone who has the Battle Pass receives Sticker Capsules at levels 1, 150, and 300.
Also Read: New Valorant Skin: ChoronoVoid Released On September 21, Bundle Price, First Look