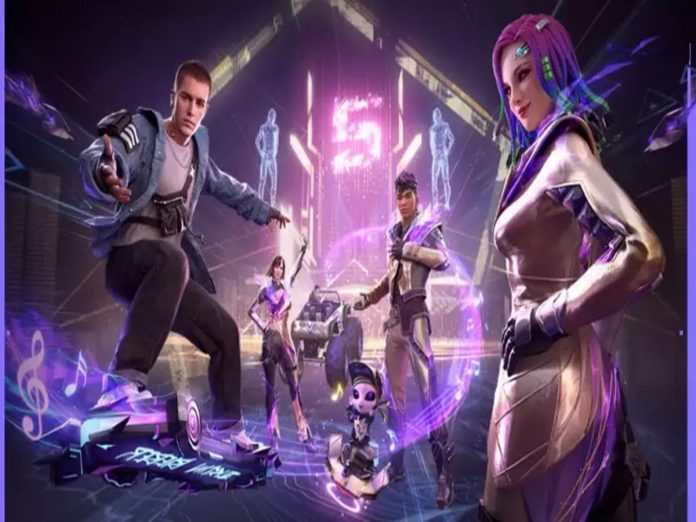 Players from all over the world were anticipating the major event for the Free Fire 5th anniversary celebration since the beginning of August. The Justin Bieber concert and associated Free Fire festivities took place on the finale day of the Free Fire 5th anniversary commemoration event.
Players were able to easily take part in the Free Fire 5th anniversary's main event, which was made available for players worldwide. Players were asked to follow a few procedures in order to view the in-game concert featuring the well-known pop artist. The festivities for the 5th year anniversary celebration began on August 27, 2022. The game developers made sure that all the players thoroughly enjoyed the event.
Event Rewards
Apart from the virtual Justin Bieber convert, there were various other in-game goodies to mark the 5 year anniversary of Garena Free Fire.
On the last day of the event, a new capsule event called Heroes capsule was introduced featuring fresh vintage content and rewards.
On August 27, players who logged into the game received a Justin Bieber-themed emote from the Premium Exchange Store.
Players also received free room cards.
Along with other goodies, one UMP skin was given out.
Event rules
To light up the card or boxes, players had to complete all of the missions that were provided.
Players could earn both basic prizes and timely awards by finishing the time-limited quest by the deadline.
To win the top prize – a free Justin Bieber character – players had to light up every box, a total of 5 boxes.
Many small rewards were also given out throughout the process
The following are the rewards that were given in each box:
Box 1- x3 tokens, bonfire, and Lootcrate.
Box 2- x3 tokens, time-limited gold royale voucher, and scanner.
Box 3- x3 tokens, pet food, and bounty token.
Box 4- x 3 tokens, Melodious Hover skyboard skin, and x50 Universal fragment.
Box 5 – J Bieb Character, time-limited diamond royale voucher, and time-limited gold royale voucher.
Also Read: 5 easy steps to generate invisible nickname in Free Fire MAX in 2022