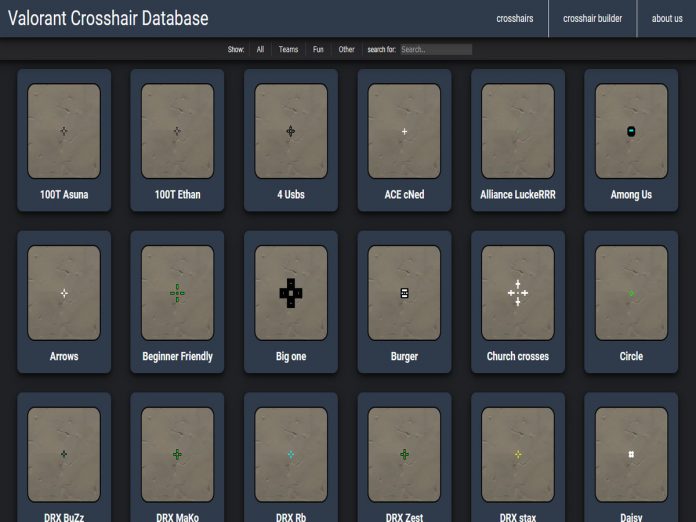 Valorant has several fun features to make the game more interesting and engaging. The game offers numerous customization options which makes the gameplay exciting. One such option is to customize crosshair. This was added to the game via Patch 5.04.
Players can modify the horizontal and vertical crosshair lines to their liking. The community has taken up the task of creating the most fun and creative crosshairs. An additional feature is that players can also copy the crosshair of other players while spectating through the in-game chat.
For someone who wants to aim precisely in the game, the burger crosshair's size is not quite accurate. In Valorant, a smaller reticle, whether a square or a dot, is preferable for aiming. A complicated crosshair design won't be effective enough for getting headshots. The Burger crosshair can thus be used to add a fun element, but not while one is looking to play competitively.
Valorant crosshair settings
To copy the crosshair of a player you are spectating, simple type "/cc" in the in-game chat.
Manual Settings
General
Color: Black (Any)
Outlines: On
Outline Opacity: 1
Outline Thickness: 2
Center Dot: On
Center Dot Opacity: 1
Center Dot Thickness: 2
Fade Crosshair with Firing Error: Off
Inner Lines
Show Inner Lines: On
Inner Line Opacity: 1
Inner Line Length: 3
Inner Line Thickness: 10
Inner Line Offset: 3
Movement Error: Off
Firing Error: Off
Outer Lines
Show Outer Lines: Off
Outer Line Opacity: 0.35
Outer Line Length: 2
Outer Line Thickness: 2
Outer Line Offset: 10
Movement Error: On
Firing Error: On
Direct Code
0;P;t;2;o;1;d;1;f;0;0t;10;0l;3;0a;1;0f;0;1b;0
Procedure to apply Crosshair code
Go to the main menu, and go to settings.
Select 'Crosshair'.
Click the 'Import Profile Code' button.
Copy and paste the code into the required field.
Click 'Import'.
Also Read: 5 Garena Free Fire tips to Instantly improve your success in 2022