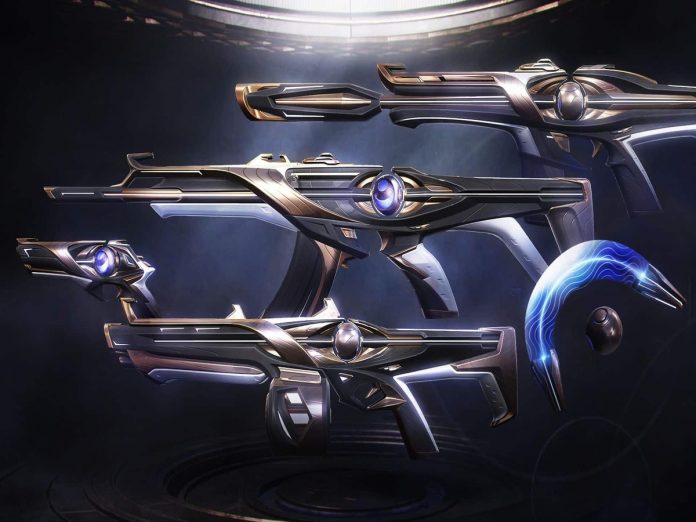 On September 21 2022, a brand-new ChronoVoid skin was released by developer Riot Games. For gamers to experience some variety in the game, Riot Games keeps releasing different skins. The developers referred to the new skin as a "sacred relic". It has intricate animations, transformations, and visual effects. It is designed to have a futuristic appearance and conjure up an image of magic.
With each new update, VALORANT also releases a significant choice of weapon cosmetics in addition to skin bundles. Riot Games always releases a new Skin Bundle along with a new patch. ChronoVoid is the name of the next skin line, and visually, it resembles the Sentinels of Light bundle.
Bundle Price And Release Date
The ChronoVoid bundle was released on September 21 2022 and is now available in-game. It costs 8,700 VP and is from the XE tier. It will be featured for two weeks before being replaced with a fresh skin line. The skins have a futuristic, magic-tech theme, and they appear exquisite. By using Radianite Points, they may be developed into new varieties based on the theme.
Price per Skin – 2175 VP
Per for Melee – 4350 VP
Estimated Bundle Price – 8700 VP
First Look
The ChronoVoid weapon bundle resembles the Cavelier collection. The colour scheme is essentially the same. The Cavelier collection weapons have a wooden build, whilst ChronoVoid skins have a bronze build.
The ChronoVoid collection, on the other hand, does not adhere to standard weapon designs, therefore the weapons in the Cavelier collection appear rather plain in comparison. In addition to the original colour, the collection will also come in three other colour variations.
Valorant ChronoVoid Bundle Weapons
Weapons featured to be having the new premium skins are:
Judge
Phantom
Sheriff
Vandal
Melee
The guns have four levels overall and come in three different variations: Green, Red, and Black. The visual effects, ADS reticles, and fire sounds on each level vary.
Also Read: VCT Champions 2022 Istanbul: LOUD Beats Optic Gaming In Istanbul, Final Match Result
How will you wield it? Discover ChronoVoid. In your shop now. pic.twitter.com/hdXB6nsl4K

— VALORANT (@PlayVALORANT) September 21, 2022