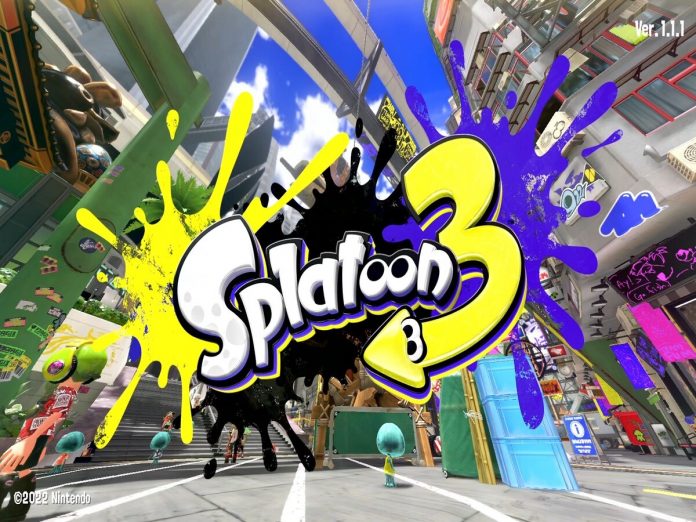 Nintendo's third-person shooter Splatoon 3 witnessed a massive launch. Since then, the game has rolled out several updates to fix various minor bugs that users have encountered.
Nintendo released information on patch 1.1.1, including the adjustments made to Splatoon Splatfests, Player Controls, Multiplayer, Salmon Run, Story Mode, and other features. Here are all the details of the update.
Changes to Splatfests
The rate of Tricolor Battles has been increased. They will trigger a little less frequently than they did in the past, from the standpoint of the defending team. Other existing issues were also fixed.
Player Controls Changes
Issue of being able to jump farther than usual with a Squid Roll was fixed.
Issues that appeared when players played for long without closing the software were fixed.
Issue of players being able to move through the surface of the water or stand on water when moving quickly was fixed
Changes to Multiplayer
Fixed an issue where owing to the connection environment, connection errors happened often at the conclusion of battles.
Fixed an issue with the Bloblobber where the third and fourth blobs in a single volley's collision detection got very small.
Fixed an issue where, occasionally, when a battle ended early because there weren't enough players, cash and experience weren't being given out.
Fixed an issue where, in some modes, if not enough other players gathered, a player couldn't cancel matchmaking. Matchmaking will now end automatically after a certain period of time.
Fixed an issue where several drawbridges at Sturgeon Shipyard may be entered from the rear.
Changes to Salmon Run
Fixed an issue where, because of the connection environment, connection problems happened often at the conclusion of jobs.
Mudmouths were moving inadvertently due to a bug with Mudmouth Eruption events, which has been fixed.
Fixed an issue where some players with the same titles were categorized as "rank supporters" and did not get Rank Points.
The game would crash if certain special weapons were used repeatedly to damage submerged Maws. This has been fixed.
Fixed an issue that occasionally prevented players from receiving awards because the number of Grizzco Points gained at the end of a battle seemed to be less than the number that had really been entered to save data.
Changes to Story Mode
Fixed an issue where, upon completion of the last stage, a communication glitch would occur in the midst of a certain scene and send the player back to the starting point.
You may now watch the post-clear cutscenes by replaying the last stage. The final stage is considered cleared in circumstances where this error occurred, and it can be bypassed from the pause menu when trying again.
Also Read: Splatoon 3 Updates 2022: How To Unlock Anarchy Battle Ranked