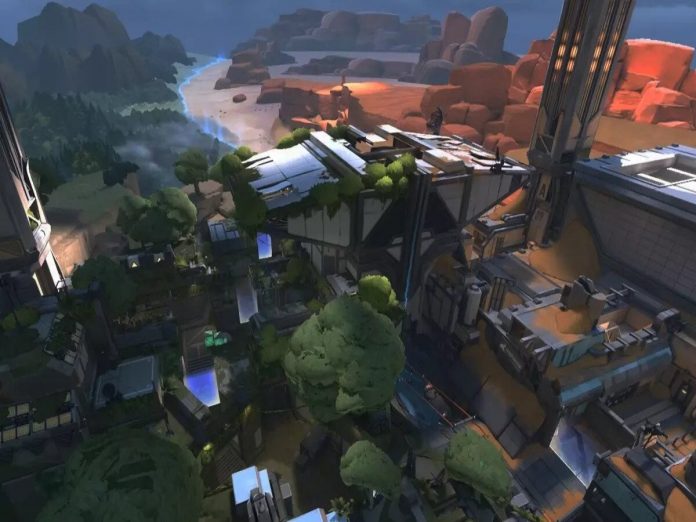 VALORANT is a tactical shooter game that has established a solid reputation in the FPS genre. The gameplay, agent-based skills, intriguing narrative, and stunning character and terrain graphics helped the game maintain its appeal.
Each map in VALORANT has unique layouts and construction. The players have, however, not developed a liking for all the maps. One of these is the Fracture map.  Despite the fact that Fracture has been around for over a year, gamers still don't like it since they don't find it fun to play.
For a long time, players have been requesting that Riot Games redesign the map. Prior to this, the creators have kept their future Fracture plans well under wraps, with no signs of rework. Finally, they gave a hint about a future Fracture update that would make the map more exciting and competitive.
Fracture map rework update
Joe "Pearl Hogbash" Lansford, a level and game designer at Riot Games, explained the team's intentions for the Fracture revamp on Twitter on August 27. He said that some portions of the map will be altered to assist balance concerns for both defending and attacking teams.
He said, "So, Fracture's been out for a year now. We're working on a couple of changes right now. I'm not going to spoil too much but the high-level theme is some general quality of life changes across the map, and hopefully make a Site a little more defensible, maybe some changes around Dish to make that area a little more usable for both teams – attack and defense."
The release date of this update is still unknown since Lansford has only stated that it would happen "soon." It's conceivable that more information may be made available in the next few days.
Also Read: 5 easy steps to generate invisible nickname in Free Fire MAX in 2022