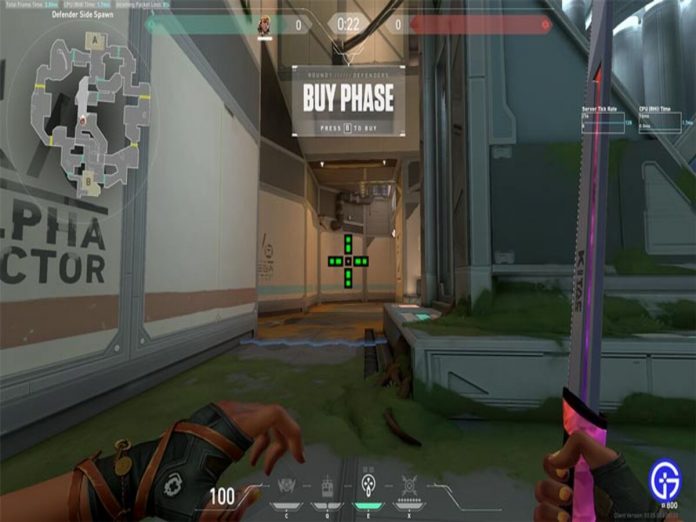 Crosshair is a helpful control of Valorant which lets the player know where and what to shoot in the game. Using crosshairs allows for more precise shots, which in turn leads to more wins.
In Valorant, players can customize their crosshair, making it unique and fun. Although customizing crosshairs does not give players any direct competitive advantage, they will undoubtedly give the game a more unique feel.
Players in Valorant can alter their crosshair in a variety of ways to suit their preferences. Crosshairs can be customized in a variety of methods. Players can also use the common dot crosshair instead.
A crosshair profile code functionality was added to the game by which players can encode their crosshair settings. After that, the gamer can proceed to give this code to other game participants. As a result, it makes it simple for players to exchange crosshair settings. While many gamers like using straightforward crosshairs with pinpoint accuracy, the community has come up with some rather eccentric options.
The Windmill crosshair was one crosshair that players found to be quite fascinating. The crosshair resembles a windmill's spinning blades. It appears amusing in-game and frequently attracts the interest of teammates.
Code for the Windmill crosshair
0;P;t;6;o;1;d;1;z;6;a;0;0t;10;0l;20;0o;20;0a;1;0f
Applying crosshair codes to Valorant
It is very easy to include the crosshair into a game. Follow the steps given below:
Copy the code given above.
Navigate to the "Crosshair" tab in the game's menu's in-game options.
Players can choose to "Import profile code" by going to the "Crosshair" profile area.
Players will have the option to paste the code they copied at the beginning after they click on it.
Press "import"
How to share crosshair with other players
In the "Crosshair" settings, choose the crosshair.
Then select "Export Crosshair Profile."
Players can now share the code with their friends or teammates by simply copying it to their clipboard.
Also Read: Esports Upcoming tournaments in 2022, How to watch Live Streaming in India; All you need to know