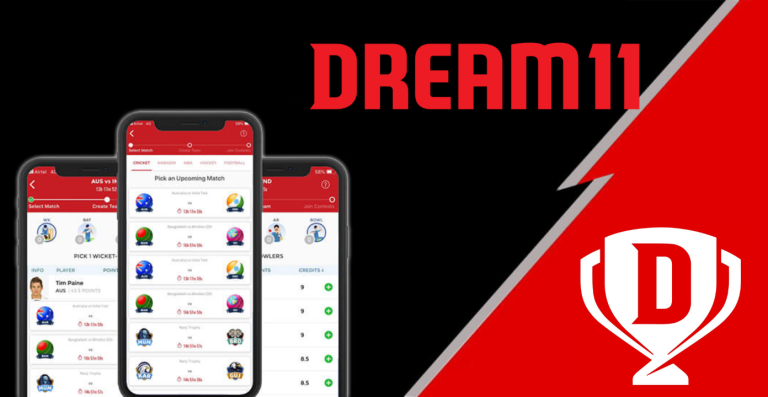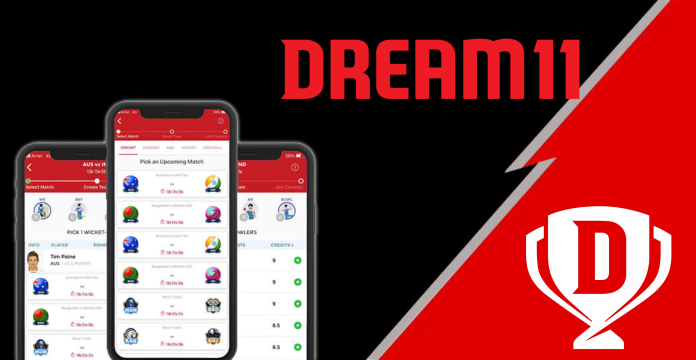 Are you interested in fantasy sports? If so then Dream11 would be the best application to start your fantasy sports journey!
Fantasy Sports is for someone who has a lot of knowledge and hunger about a sport. If you are someone who can predict how the game will pan out then you should surely start your fantasy sports journey with Dream11!
Dream11 is one of India's most popular fantasy gaming apps and it is also one of the most secure ones!
In Dream11, you can participate in multiple contests and even earn a huge amount of money by doing so. To add to this, you can choose from many different sports available on the app.
In this article, we will take a deep dive into fantasy sports and the Dream11 fantasy app. Do read on to find out how to download, get referral code, withdraw/deposit cash, and see the pros and cons of the Dream11 app.
What is Dream11?
As said earlier, Dream11 is a fantasy gaming app. With 12 crore+ users and 1000+ contests daily, Dream11 is one of the largest fantasy gaming platforms available in India.
The Dream11 app is rated at 4.7/5 as per their website ( a total number of 2,750,143 ratings were used to determine this!)
With multiple sports available, you can surely find out the sport for you to play fantasy gaming. With multiple contests daily, you stand a chance of winning and earning on a daily basis. There are mega contests available on the app through which you can earn up to 1 lakh rupees. To add to this, Dream11 is an app that has been developed in our country and is only open to Indian users as of now. Hence, you won't have much problem in terms of customer support as well.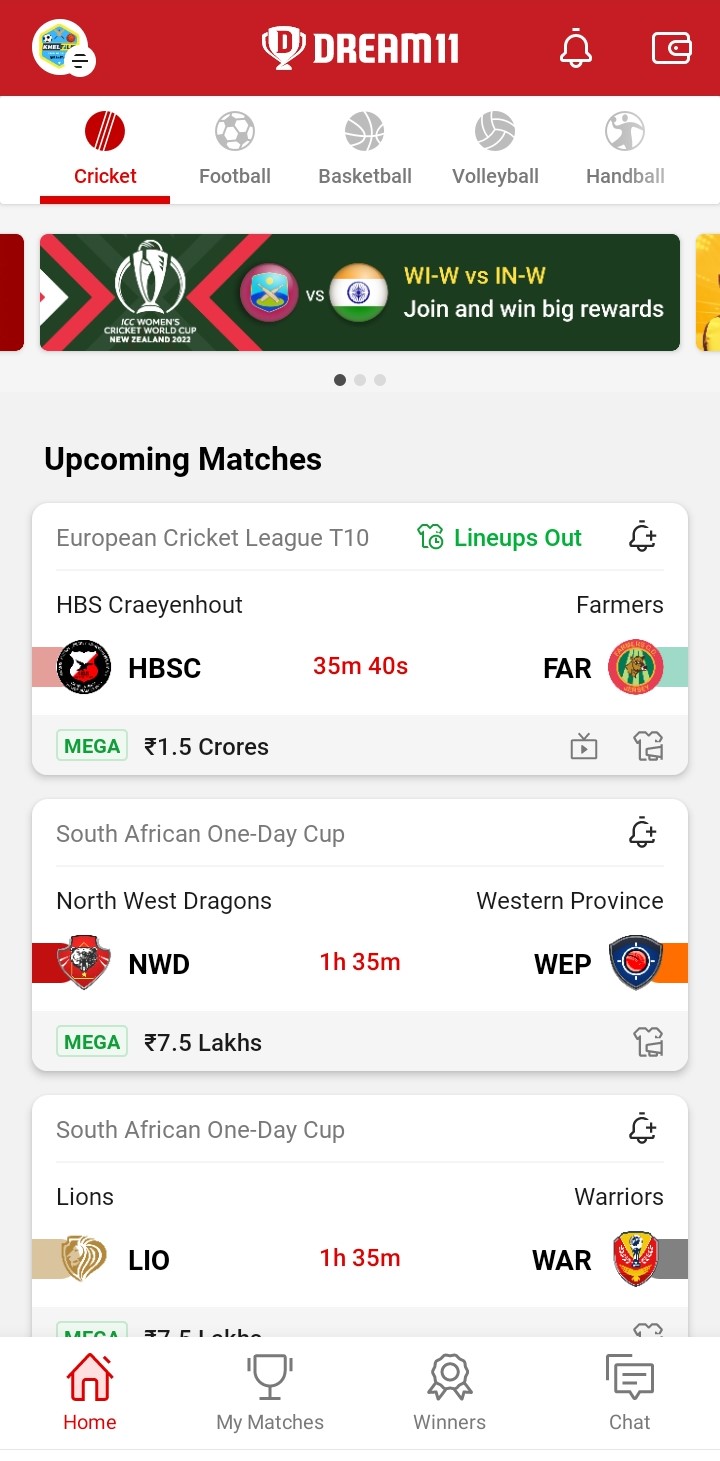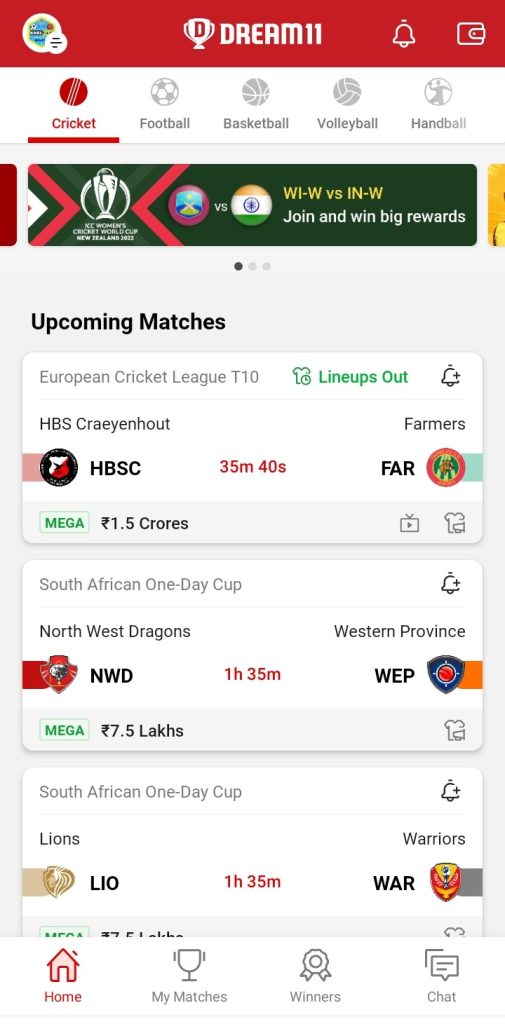 Dream11 App Download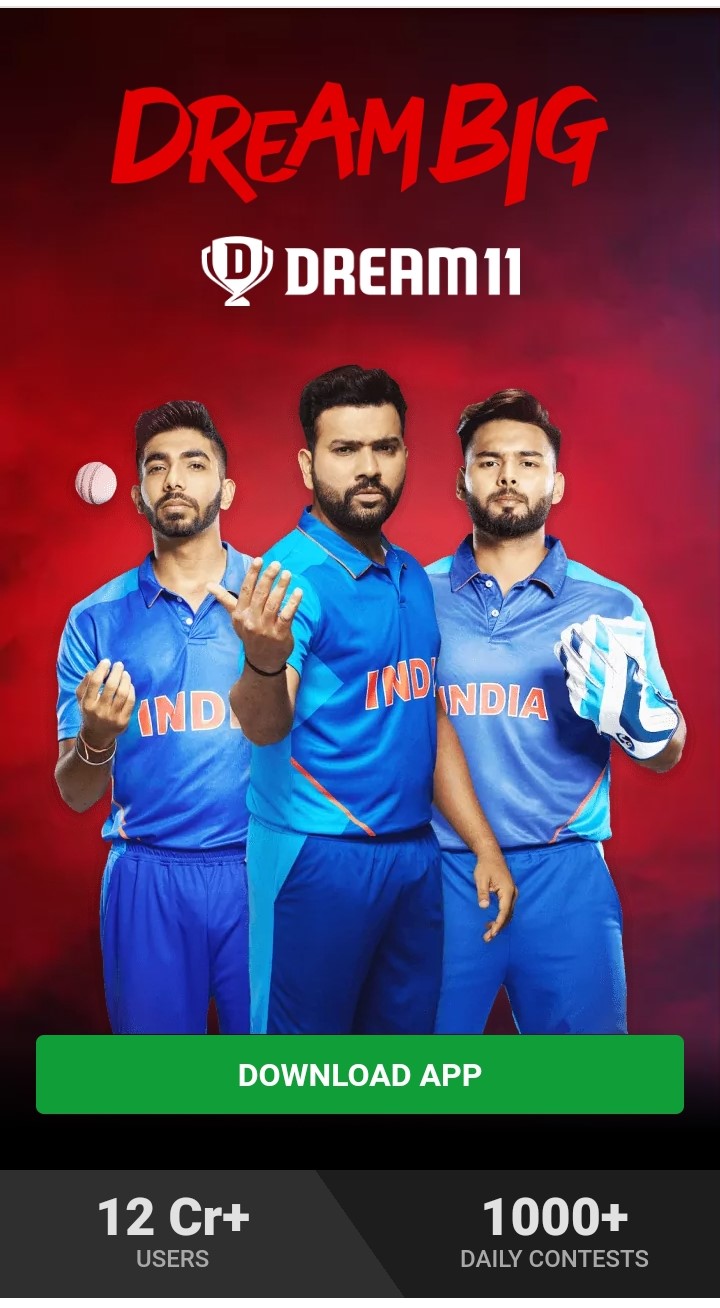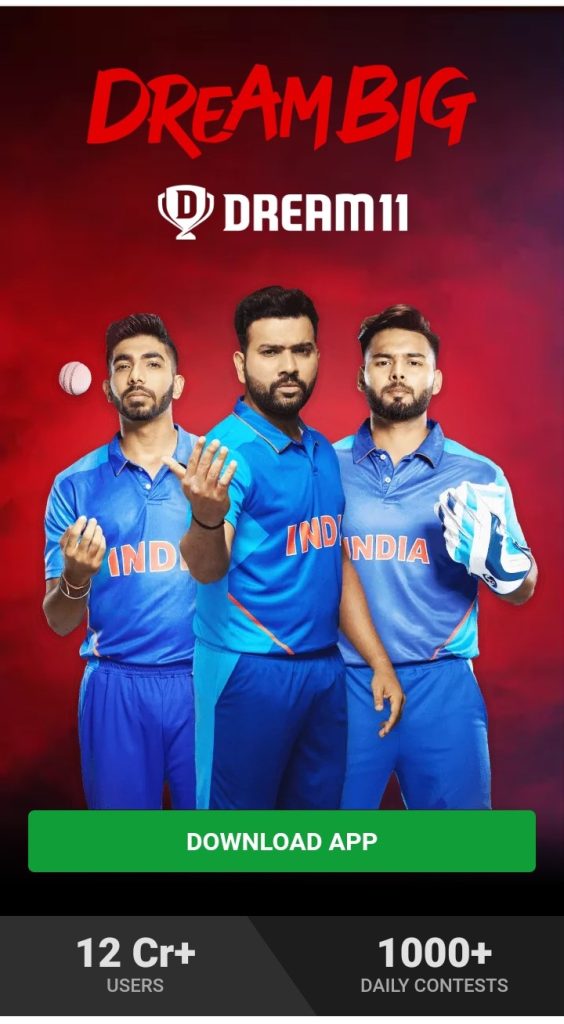 For IOS users
If you are an iPhone user, just go to the App Store and search "Dream11". The App is available and can be downloaded directly from the App Store.
Here is the link to download from iOS
For Android users
Dream11 is not available on the Google Play Store, hence see the following steps to download the app
Step 1: Go to Dream11 official website
Step 2: Click on the first option that shows up (Dream11 website)
Step 3: Click on the Download App option to download the APK
Step 4: Install the APK on your phone and then you can start playing fantasy sports on Dream11! Please note that you will have to allow your android phone to install applications from APK in your phone settings!
Dream11 Referral Code 2022
Are you new to the Dream11 fantasy app? If yes, then Wait up! We would like to share a referral code to help start your journey.
Please use the referral code before signing in!
What is a Dream11 referral code?
A referral code is basically for a new user. This helps the new user earn rewards upon entering. Hence, this would help get the new Dream11 user started!
What is the use of a referral code?
The Dream11 referral code will help the new user (the one who has been invited) and the sender of the referral code (the one who has invited the other) earn rewards!
Where should you use the referral code?
You would have to use the referral code when you are signing in to your Dream11 account for the first time!
The user will be asked about the referral code upon signing in and this is the only time that you can enter this code. Hence, be very careful with it.
If you are new to the app and don't have a referral code, use this:
| | |
| --- | --- |
| Dream11 Referral Code 2022 | WAYAB23GH |
How to Register on Dream11
Registering on Dream11 is simple. Just see the following steps to register on the fantasy sports app: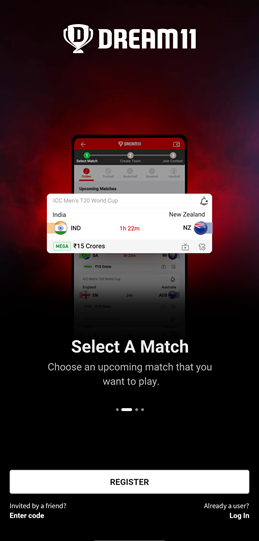 Step 1: Download and Install the app
Step 2: click on the Register option (If you have a referral code, use the Enter Code option)
Step 3: Use your mobile number/Email Id/Facebook Id/Google account to complete the registration
Step 4: Once inside, you will need to enter a few details like your age and state before making your first payment in the app!
Types of Fantasy Sports are available on Dream11
The following Fantasy Sports options are available on Dream11 at the moment!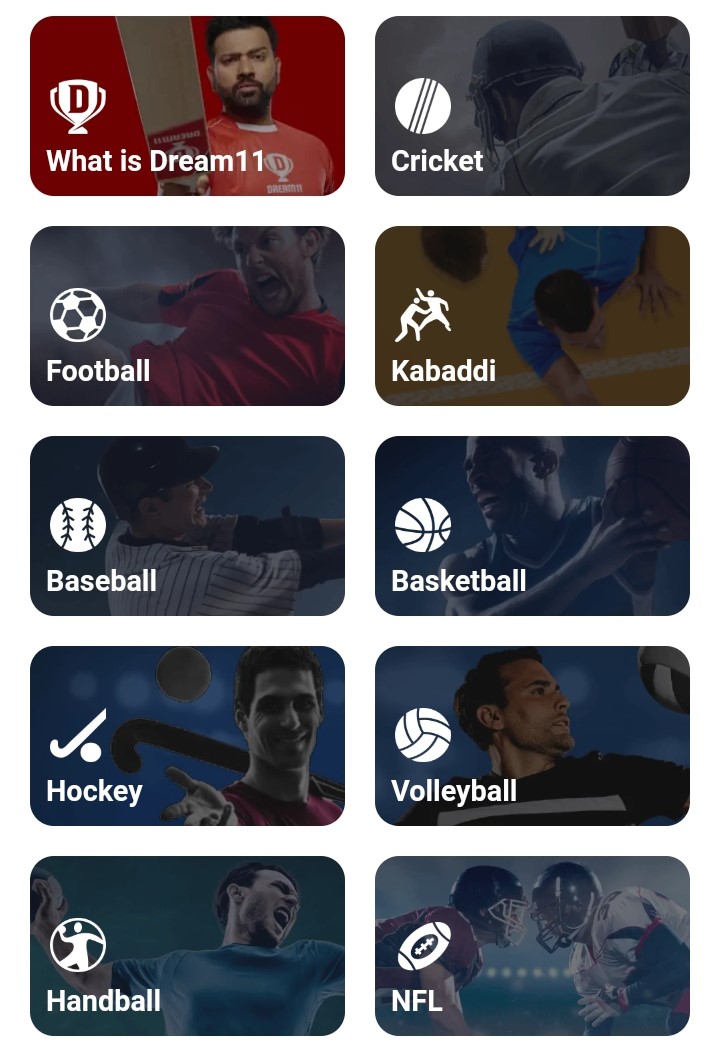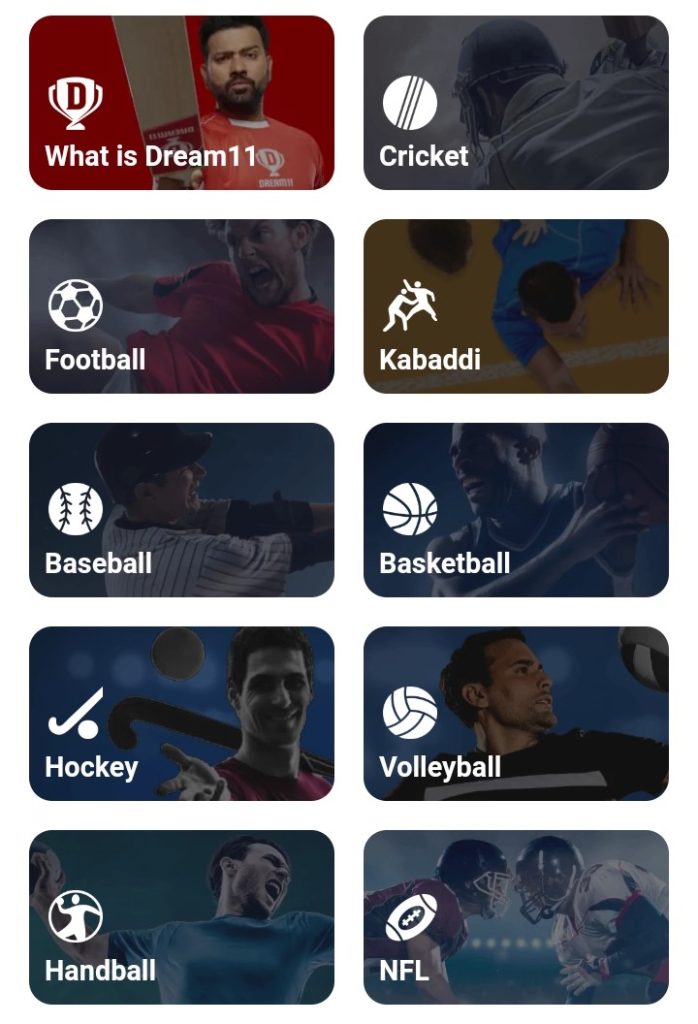 Cricket
Football
Basketball
Baseball
Volleyball
Handball
Hockey
Kabaddi
NFL
It is expected that more sports will be added to the Dream11 app in the coming days!
How do you play Fantasy Cricket on Dream11?
To play fantasy cricket on the Dream11 app, just follow the next steps. Here we will thoroughly guide you about how to make the teams and the different types of competitions:
Step 1: First and foremost, select the LIVE game that you want to participate in, note the date and time of this game. (For example, a Test match between Pakistan and Australia is taking place and you are looking to play fantasy cricket for this game, then select the match.)
Step 2: Decide the type of contest that you want to enter in the Dream11 app (there are various types of contests available, we will tell you more about this later…)
Step 3: Start Making a team of 11 Fantasy players for the match between Pakistan and Australia!
Your team will be made up of 11 players (From both the Australian and Pakistan squad in total)
Your team will not have more than seven players from a team (For example, you can only select seven Australian players in your team, hence you need to play at least four Pakistani players)
You can only choose 1-4 Wicket-keepers, 3-6 Batters, 1-4 All Rounders, and 3-6 Bowlers. (You will have to fill in all the criteria mentioned above to legalize your fantasy team on Dream11!)
Step 4: Now that your Fantasy playing XI is all set, you need to select your captain and your vice-captain on Dream11. (Note: Select the player whom you feel is most likely to perform well in the game!)
The player who is made the captain will earn 2x of the points in that game
The player who is made the vice-captain will earn 1.5x of the points in that game
Step 4: Finalize everything and click on the Confirm option to confirm your participation in the contest!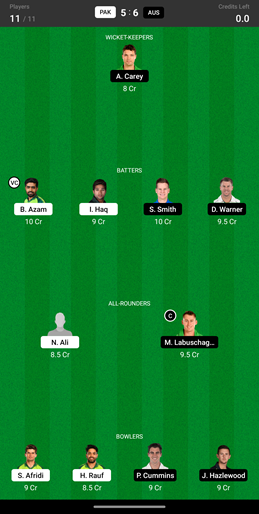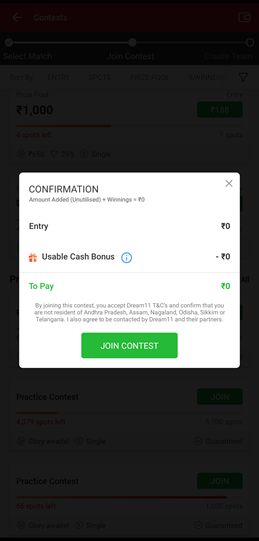 Types of contests available on the Dream11 app
The following contest types are available on the Dream11 Fantasy Gaming platform:
Mega Entry Contests
Discounted Entry
Only for Beginners
Head-to-Head
Low Entry Contest
Big Winnings
Winner Takes All
Practice Contest (Free), etc.
There are other contests added for specific "big games" as well!
Dream11 App Fantasy Points System
In the Dream11 app, we have different points systems based on different sports. Everything is mentioned in the app itself so you won't have to struggle in finding it!.
To see the points system, open the Dream11 app -> select a match (in the sport that you want to know the points system) -> click on a contest -> once you do this, the points system will pop up before you make your team.
In this review, we will just use football as an example and explain the points given for different actions!
| | |
| --- | --- |
| Type of Action | Points |
| Goal by striker | +40 |
| Goal by midfielder | +50 |
| Goal by defender/GK | +60 |
| Assist | +20 |
| Chance Created | +3 |
| Shot on target | +6 |
| Every 5 passes completed | +1 |
| Tackle won | +4 |
| Interception won | +4 |
| Saves by GK | +6 |
| Penalty saved by GK | +50 |
| Clean sheet (GK/DEF) | +20 |
| In starting XI | +4 |
| Substitute appearance | +2 |
| Yellow card | -4 |
| Red card | -10 |
| Own Goal | -8 |
| Goals conceded (GK/DEF) | -2 |
| Penalty missed | -20 |
Similarly, the game of cricket, kabaddi, basketball, and others follow a different points system! All the info about the different points system will be clear in the Dream11 app! Also Check our complete article on Dream11 point system.
How to Deposit on Dream11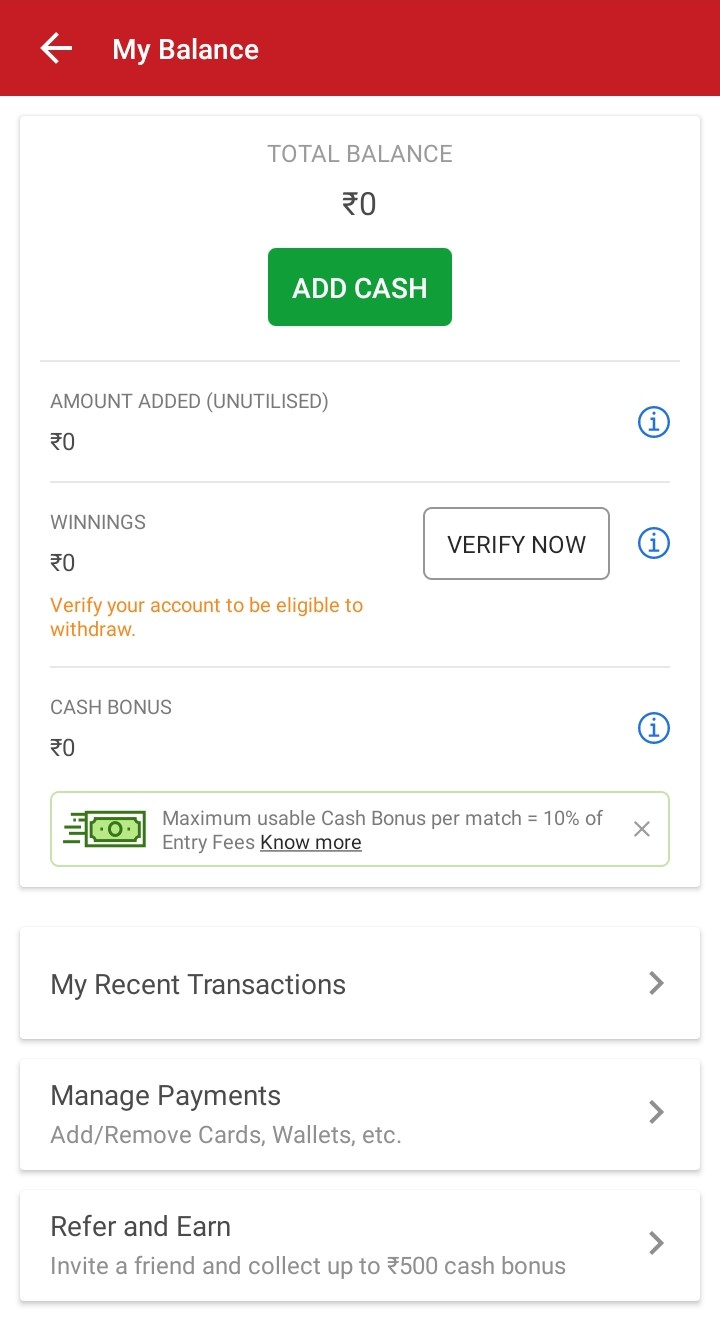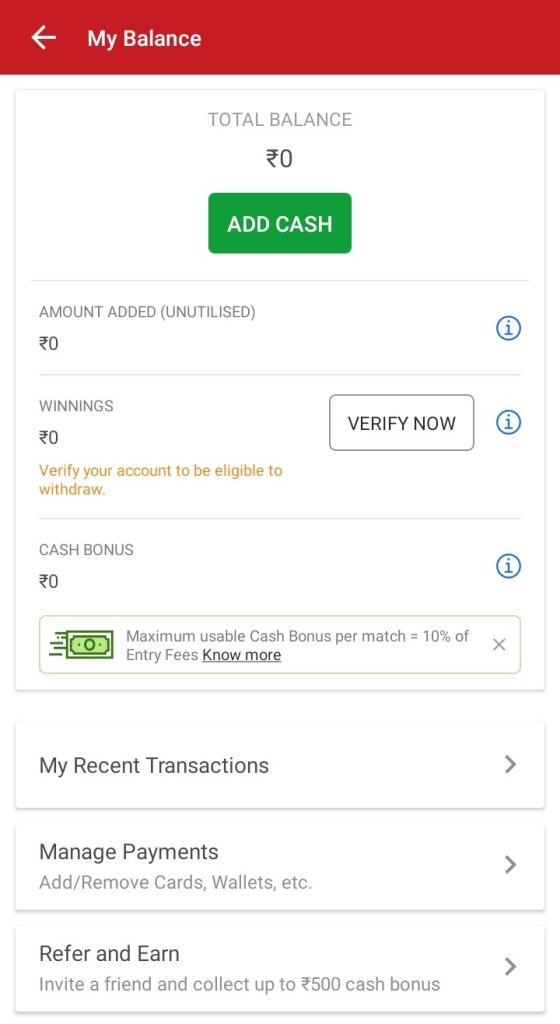 Depositing money on Dream11 is quite simple. Just follow the next few steps to successfully deposit money on the fantasy gaming app!
Step 1: Click on the "Wallet" option on the Top Right of the app
Step 2: Click on the "Add Cash" option
Step 3: Add the amount that you want to add
Step 4: Select your payment method (UPI, Netbanking, Credit/Debit Card, Online Wallets, Amazon Pay are the possible options)
Step 5: Complete the payment
How To Withdraw Money From Dream11
Withdrawing money from the Dream11 app is an easy task. Look at the following steps to withdraw money from the fantasy gaming app!
Withdrawing your money is only possible once you have verified your Dream11 account!
Step 1: Click on the "Wallet" option on the Top Right of the app to check how much you have won!
Step 2: Now go to the Side Navigation Menu by clicking on your "Profile"
Step 3: Click on the "My Balance" option
Step 4: Click on the "Withdraw" option
Step 5: Enter the amount that you want to withdraw
Note: The minimum withdrawal amount is Rs. 50 and you can do 3 withdrawals every day.
Dream11 Pros and Cons
Pros
It is one of the largest Fantasy Sports Apps in India (based on the number of users)
The app is safe to use
It is the official app for India's games (BCCI)
It is the official app for the following leagues: IPL, Big Bash League, NBA, Pro-Kabaddi League
Most rewarding fantasy tournaments
Low minimum withdrawal amount of Rs. 50, etc.
Cons
Large user base (more competition)
The Apps user interface is not very friendly at the moment
Verification is necessary for withdrawal (but makes the app safer), etc.
Dream11 Customer Care
If you need help connecting to a Dream11 technician look no further.
Here are the details you need to get any help regarding the Dream11 app:
[email protected] (Helpdesk)
[email protected] (For All Inquiries)
[email protected] (For any Grievances)
Send an email to any of these addresses to get the necessary help that you need!
FAQs about the Dream11 App
Is Dream11 legal and safe?
As per the official Dream11 website, it is legal and safe to use as, "Dream11 is considered as a game of skill and therefore exempt from provisions of Public Gambling Act, 1867 and hence a legitimate (legal) activity as per Constitution of India."
Does Dream11 give real money?
Yes, Dream11 rewards you with real money if you win contests. You can withdraw this money to your bank account from the app as well!
Is it safe to give PAN card details to Dream11?
Yes, the app only asks for your details to get your KYC confirmed. Hence it is completely safe to share your PAN card details on Dream11
Can I withdraw money from Dream11 to Paytm?
No, as of now you can only withdraw to your bank accounts as Paytm accounts don't have your state/city mentioned.
Is Dream11 banned in any state?
Dream11 is banned in Assam, Sikkim, Nagaland, Odisha, Telangana, Karnataka, and Andhra Pradesh.
Why is Dream11 not on the play store?
Dream11 is not available on the Play Store as Google does not allow apps that have "cash contests" to feature on the Play Store.