Fantasy Sports 101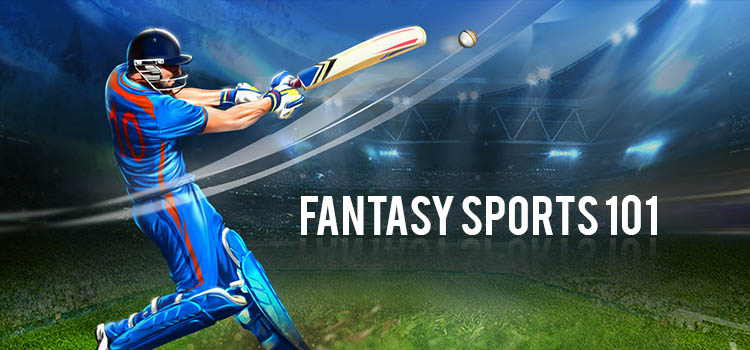 Fantasy Tips
A few years ago, it all started from a group of friends playing fantasy sports only for fun purposes. Today, the game is considered as one of the most popular online sports communities. Once the game became very popular in the United States, it started to reach many millions of people around the world, all the countries without exception.
Hold on! Do you know what Fantasy Gaming is?
It is basically a digital platform where millions of sports amateurs are gathered in order to compete against each other according to their favorite sport. To do so, every subscriber has to select real players to build his virtual team and play against other opponents for the upcoming games. The fantasy gaming is covering all the popular sports such as football, basketball, and cricket. These gamers get additional points every time the players of their teams score goals or perform well. To summarize, the performance of the gamers teams depends on their player's performance during the real-life match
How did the Fantasy Sports reach India?
The popularity of fantasy gaming has enormously spread in India. Actually, Dream11 counts today more than 60 million subscribers playing regularly fantasy football, kabaddi, cricket, basketball, and hockey. In order to be trusted by users and become popular, Dream11 has signed a partnership contract with international federations and leagues such as IPL, NBA, ICC, Pro Kabaddi League, Big Bash League, and international Hockey Federation. Users know now they're playing in professional leagues.
How to play?
To figure out how to play Dream11, follow these instructions.
After login to Dream11 app or site, you have to choose a match that you want to join and play.
First step is to select players from both teams and gather your dream team. For example, if you joined a cricket match, you have to select 11 players. Your selection is based on your knowledge of the sport. After setting your team, you just have to watch the game and check your score and ranking.
If your selected players have well performed, then you will score points.
In case of winning, you can proceed by withdrawing your earnings.

Do all the players have an equal chance?

The key to win in Dream11 is your knowledge of the sport and nothing else. By a good understanding of the match and the sport, you are able to select the best players who are supposed to make a perfect performance, and so you occupy high ranking.
All the users get the same credit in order to create a team and Dream11 has always given importance to the FairPlay by applying strict rules so all the players have equal chances to win.
Legality:
Dream11 is a platform for fans who want to engage with their passion to a certain sport and exhibit skills that has been amassed over the years. Dream11 game is now endorsed by the Supreme Court and the High Court of India. Dream11 concerns judgment, skill and also discretion in selecting the players, in this way, it guarantees that all users get an equal chance to win.
Win money!
Who in this earth doesn't want to win cash money! Now what if you win money while you're playing and enjoying your passion? It becomes adorable! Dream11 gives you the opportunity to win money as long as you take part in a real sporting match.
How does it become so popular?
Behind the craze of people in India for Fantasy games lays a great passion for the sports. We witness today fans engaging with their favorite sports and follow carefully every match. With a massive number of leagues, anyone can take part in the game and create his own dream team.
FAQ
Is Fantasy Sports a game of skill or a game of chance?
The Law exempts Fantasy Sports from being a game of chance, it is believed that it is a game that uses analytical and cricketing knowledge, thus it is a game of skill.
Can one earn real money by playing Fantasy Sports?
Yes, one can earn money by playing fantasy sports. But in order to do that, he has to enter real-money contests in which he has to pay certain entry fees in order to participate in that contest
What is Fantasy Sport?
Fantasy sport is a game that is played online in which we can play fantasy cricket, football, Kabaddi etc online. Here we build a fantasy team of our favourite players. These teams compete with each other on the basis of the Credit point system and performance of the player in the actual game. After the match ends the team with the most number of points wins.
Popular Stories