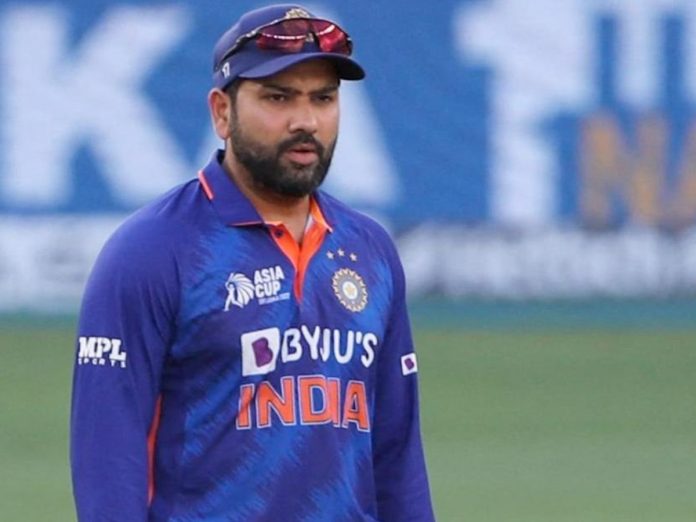 Without a shred of doubt, Rohit Sharma is one of the best white-ball captains to have ever donned the spot. The flamboyant opener is an astute captain and has also led Mumbai Indians (MI) to 5 Indian Premier League (IPL) titles.
After taking over the captaincy reigns of the Indian cricket team from Virat Kohli, Rohit Sharma has done a fabulous job. In the ongoing Asia Cup 2022, India have registered two victories and have qualified for the Super 4s.
In the first game, India beat Pakistan by 5 wickets and yesterday India beat Hong Kong by 40 runs. The Mumbai-based cricketer etched several records in yesterday's epic win.
In this article we talk about 3 records that Sharma etched in yesterday's match against Hong Kong:
1. Became first player to cross 3500 runs
Rohit Sharma's class in T20I is second to none. The aggressive opener has been in India's T20I mix since 2007 and has been a stylish and flamboyant batter. He is the leading run scorer in the format in the world and yesterday he became the first batter to cross 3500 runs in the T20I format. His present tally lies at 3520 runs.
2. Registered most consecutive wins in Asia Cup-7
If winning games at the Asia Cup is an art, then Rohit Sharma is the Picasso of it. His unbeaten run at the Asia Cup as a captain now stretches to 7 after winning against Pakistan and Hong Kong in this edition. Notably when Rohit Sharma was the stand-in-captain of India in the Asia Cup 2018, India was unbeaten in the entire tournament. Sharma is presently ruling the marquee tournament of Asia.
3. Became 2nd most successful T20I captain of India- 31 wins
Rohit Sharma overtook his partner in crime and former Indian captain Virat Kohli in the list of India's most successful T20I captains. Sharma added another feather to his illustrious cap after he won against Hong Kong as his wins now stretch up to 31. Sharma has 31 wins in just 37 T20 matches. MS Dhoni sits at the top of the list with 41 wins in 72 games. Kohli had 30 wins in 50 matches.
Also read: Asia Cup 2022: Suryakumar Yadav backs KL Rahul, says might need some time to settle in after opener's slow innings; Watch