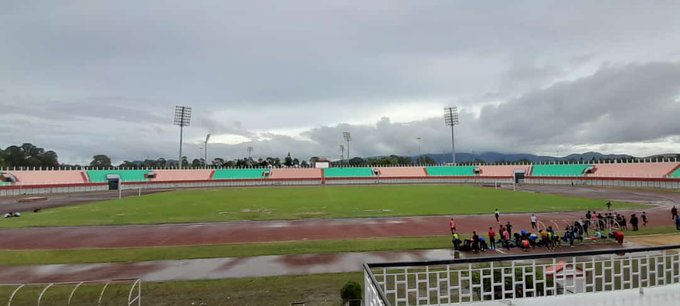 Durand Cup 2022: The Durand Cup is the oldest and one of the most prestigious football tournaments of India. Played first in 1888, the Kolkata-based teams of East Bengal and Mohun Bagan (now ATK Mohun Bagan) are the most successful teams with 16 titles under their belt. The 131st edition of Duran Cup will kickstart from 16th August and will be played in the eastern half of India. Let us dive deep into a few more details of this grand tournament. FC Goa will go into the tournament as the defending champions.
Group wise-schedule of the tournament:
Group A Schedule
August 17- Jamshedpur vs Indian Air Force
August 19- Mohammedan vs FC Goa
August 21- Jamshedpur vs Bengaluru
August 23- FC Goa vs Indian Air Force
August 25- Bengaluru vs Mohammedan
August 27- Jamshedpur vs FC Goa
August 29- Bengaluru vs Indian Air Force
August 31- Jamshedpur vs Mohammedan
September 2- Bengaluru vs FC Goa
September 4- Mohammedan vs Indian Air Force
Group B fixtures
18 August- Mumbai City v Indian Navy
20 August- ATK Mohun Bagan v Rajasthan United
22 August- East Bengal v Indian Navy
24 August- ATK Mohun Bagan v Mumbai City
25 August- East Bengal v Rajasthan United
28 August- East Bengal v ATK Mohun Bagan
29 August- Mumbai City v Rajasthan United
31 August- ATK Mohun Bagan v Indian Navy
3 September- East Bengal v Mumbai City
5 September- Rajasthan United v Indian Navy
Group C fixtures
August 18- NEROCA vs TRAU
August 20- Chennaiyin vs Army Red
August 22- TRAU vs Hyderabad
August 24- Army Red vs NEROCA
August 26- Hyderabad vs Chennaiyin
August 28- TRAU vs Army Red
August 30- Hyderabad vs NEROCA
September 1- TRAU vs Chennaiyin
September 3- Army Red vs Hyderabad
September 5- NEROCA vs Chennaiyin
Group D fixtures
August 17- Odisha vs NorthEast United
August 19- Sudeva Delhi vs Kerala Blasters
August 21- NorthEast United vs Army Green
August 23- Odisha vs Kerala Blasters
August 25- Army Green vs Sudeva Delhi
August 27- NorthEast United vs Kerala Blasters
August 29- Odisha vs Sudeva Delhi
August 31- Kerala Blasters vs Army Green
September 2- NorthEast United vs Sudeva Delhi
September 4- Army Green vs Odisha
Durand Cup 2022 Details:
Also Read: ISL 2022-23: 3 reasons why East Bengal can have a Top-4 finish this season
20 teams
4 groups
47 matches
Dates
The Durand Cup will be played from 16th August to 18th September. The grand finale will take place on 18th September at the iconic Salt Lake Stadium in Kolkata.
Location
The tournament will be played in Kolkata, Guwahati and Imphal.
When and where to watch?
The 131st edition of the oldest football competition in Asia will be streamed live on Sports 24 in the Voot App.