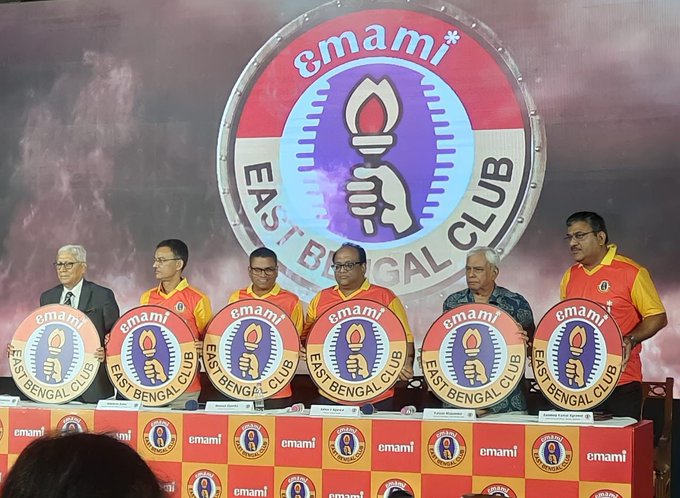 Founded in 1920, the rich history and tradition of East Bengal makes it one of the most iconic football clubs in India. The enticing rivalry it has with its arch-rival Mohun Bagan (now ATK-Mohun Bagan) captivates all the fans and their Derby is one of the most watched football games in India. However off-late, East Bengal was losing its charm because of sponsor issues and off-field problems. They languished at the bottom of the table in the last 2 seasons. They finished 9th in 2020-21 and 11th (last position) in the 2021-22 season.
However, the light at the end of the tunnel has manifested in the form of a new partnership with Emami Group, which is also based out of Kolkata. The new investors have 77% of the shares while the "Red and Gold Brigade" have 23%. The name of the new company is "Emami East Bengal FC Private Limited".
It is however important to note that the century-old club will not play with any prefix. They would play in the Indian Super League (ISL) and other tournaments with the name "East Bengal FC".
Also Read: Wishing Sunil Chhetri, a very happy 38th Birthday: A few records and achievements of the talismanic striker
There were a lot of issues plaguing East Bengal when Shree Cement was their official sponsor. It was reported that they were interfering in the internal football matters of East Bengal and that caused rifts everywhere. This is the club's third sponsor in four years.
New logo and new coach for East Bengal
As the new logo was unveiled in Kolkata on Tuesday, Emami Group director Aditya Agarwal has said that it's a huge honour for them to partner with East Bengal.
"It's a great honour to join hands with East Bengal. We (Emami Group) are based in Calcutta. "We have had a very successful association with East Bengal Club during the mid-'90s as a sponsor. Through our new Joint Venture, Emami East Bengal, we are excited to re-partner once again and contribute towards the development of one of the best football properties of the country," said Agarwal as quoted by the press present at that event.
East Bengal has also taken a step forward by appointing former India coach Stephen Constantine as their head coach.