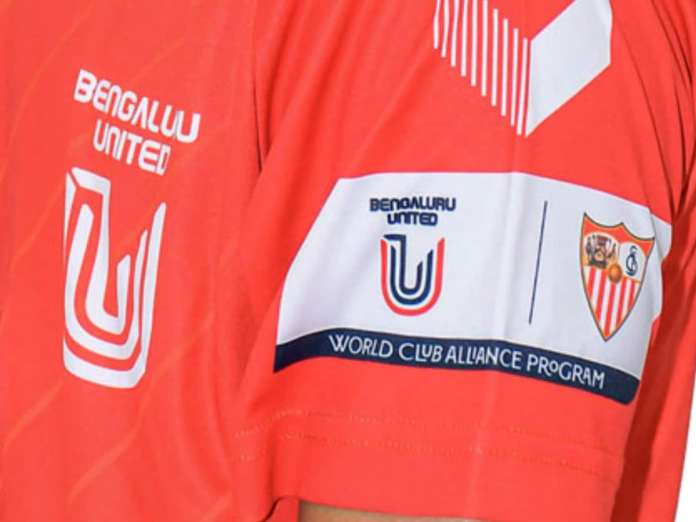 FC Bengaluru United which plays in the Bangalore Super Division club has unveiled their home and away jerseys for the 2022-23 season.
The colours of the jersey are majorly inspired by the sporting history and tradition of Karnataka and is a tribute to their international partner, Sevilla FC which plays in the La Liga of Spain. FC Bengaluru United and Sevilla FC have been partners since 2021. Notably, the state Karnataka also has a major footballing powerhouse in the form of Bengaluru, which plays in the Indian Super League (ISL).
The slogan "Never Surrender" has been used and the shades are similar to Sevilla FC. The jerseys look very eye-catching and the major colour is red, which symbolizes passion and power.
"Sevilla FC is proud that our partner in India has adopted the red and white colors, which represent us, on their shirts this season. To pass on our 'Never Surrender' attitude to them shows our presence in the country, where we hope to make a name for ourselves in the world of football.", said Sevilla FC President Jose Castro.
"Our new kit captures the essence of football and Karnataka. The design combines the best of the state's footballing and cultural traditions while seamlessly bringing in the iconic red and white colours and the inspiring motto of Sevilla FC.", said Gaurav Manchanda who is the owner of Bengaluru United FC. FC Bengaluru United has been the reigning champions of the Bangalore Super Division Club for 2 consecutive years. They are the defending champions and would be brimming with a lot of confidence and momentum. In 2019-20, they had a third-place finish in the I-League 2nd division.
Also read: ISL 2022-23: Top 3 Foreign Signings Of Bengaluru FC