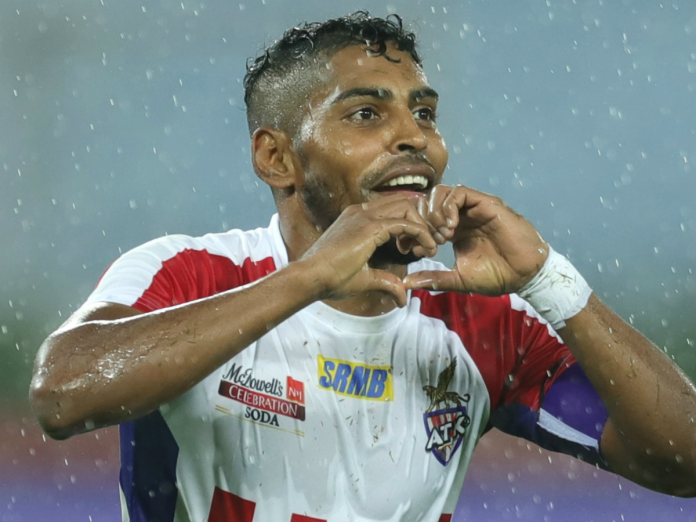 The Indian Super League (ISL) 2023 season is all set to commence from October 7 and the 9th edition of the high-octane league promises to ooze enthralling action and excitement. The first match will be played between East Bengal FC and Kerala Blasters FC.
Several top European and American footballers play in the ISL and this clearly has increased the competition levels in the ISL. The enormous prize money and the salaries of the players are a major reason why the foreigners come to play in this league.
Football is a very physically-demanding sport and after a certain age, footballers retire from competitive football. Several foreign players are in the twilight of their career and the ISL 2022-23 might well be their last ISL season.
On that note, let us take a look at 3 foreign players who might retire after this ISL season:
1. Michael Jacobsen (NorthEast United FC)
NorthEast United FC have added a new foreign recruitment in the form of Michael Jacobsen to their side for the upcoming ISL 2022-23. The 36-year-old will be playing for the first time in this league and this well might be the last time he is playing in the league. Age is definitely not on his side as he is in his late 30s and he might call it quits from football after season. The defender has previously played for Adelaide United in Australia's A-League from 2018-2022.
2. Fallou Diagne (Chennaiyin FC)
33-year-old defender is a new addition of Chennaiyin FC. He represented Vilaznia in 2021-22 in the Superliga and netted 2 goals. Diagne's fitness is a major viewpoint as he has entered into his 30s and Chennaiyin FC might as well look at younger options post this season. Diagne would be hoping to play well under newly-appointed head coach Thomas Brdaric.
3. Roy Krishna (Bengaluru FC)
One of the most accomplished and decorated footballers in the ISL, Fijian forward Roy Krishna might be entering into the last phase of his professional football career. He netted 7 goals for his previous club, ATK Mohun Bagan in the 2021-22 edition of the ISL. Krishna was the backbone of the ATK Mohun Bagan franchise.
Also read: Where To Watch India vs Singapore Friendly Match, Squads, Live Streaming Details, Predicted XI