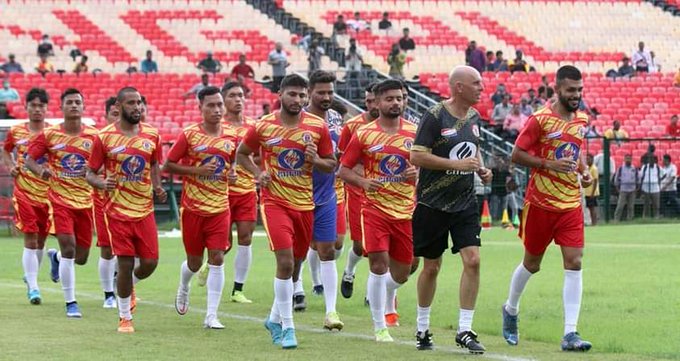 The rich culture and historical tradition of East Bengal need no introduction at all. The century-old club based out of Kolkata is one of the most decorated clubs in India and holds a special place in every Indian football lover's heart. After two disastrous and forgettable campaigns in the Indian Super League (ISL) where they finished 9th and 11th (last position) respectively, it's time to herald a new beginning for them. As they embark on a new journey with a new sponsor in the form of the Emami group, we believe that their fortunes might turn around. Here are 3 reasons why East Bengal can have a Top-4 finish in the upcoming ISL:
3. A famed coach in the form of Stephen Constantine
Stephen Constantine is a household name in India. The former Indian football team coach, Constantine's leadership abilities have time and again brought the best out of the players. He took India from the 173rd position to the 97th position in the FIFA rankings. The Englishman is expected to play a pivotal role in East Bengal.
2. A new sponsor, a new beginning
One of the primary reasons why East Bengal was languishing at the bottom of the table was the fact that there were a lot of issues off the field. The "Red and Gold Brigade" had 3 sponsors in 4 years. With the Emami group at the helm, things look settled at the East Bengal camp. The sponsor is reported to be quite understanding and is expected to not interfere in team management affairs.
Also Read: ISL 2022-23: Jamshedpur FC sign up Rakshit Dagar and Sheikh Sahil for new season
1. Some quality signings up their sleeve
East Bengal has left no stone unturned in trying to make a formidable team for the upcoming edition of the ISL. They have packed quite a few punches in the transfer window and have gotten hold of the services of a lot of high-profile players. Some of the notable signings include Indian forward V.P. Suhair, 26-year-old talented right back Ankit Mukherjee and experienced left back Pritam Singh. The team so far looks balanced and settled and is all set to unleash their firepower onto the football field.