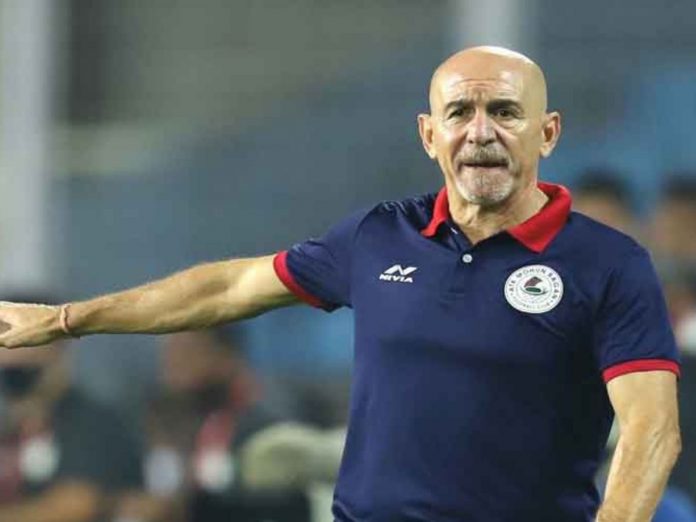 Foreign managers in the Indian Super League (ISL) have a rich history and tradition. They bring with themselves a truckload of experience and expertise and franchises prefer foreign coaches to Indian coaches in the ISL.
We have seen a lot of coaches come and win trophies for their respective clubs in the high-profile ISL. The players gel in well with the foreigners and language is hardly a barrier anymore. The tactics and skills which the players get exposed to helps them a lot, especially the young Indian players.
In this article, we take a look at 3 foreign managers who have stamped their authority in the ISL:
1. Antonio Lopez Habas
Spaniard Antonio Habas is a legendary manager in the ISL. He has won the ISL title twice with Atletico de Kolkata (ATK) which is now known as ATK Mohun Bagan. The Spanish coach has been a revolutionary figure and players loved playing under him. ATK won the ISL trophy in 2014 and 2019-20 under the tutelage of Habas. He has also coached Valencia and has played football for Sevilla. Habas also coached FC Pune City in the ISL. Pune City is a dissolved club now.
2. Sergio Lobera
Spaniard Sergio Lobera is another revolutionary figure in the ISL circuit. He led Mumbai City FC to an ISL title in 2020-21 and has struck a good chord with the players. He has also coached FC Goa for a few years and helped them win the ISL league shield in 2019. The 45-year-old was previously the assistant manager of Catalan giants FC Barcelona.
3. Carles Cuadrat
It is a common trend to see Spaniards excel at football and we have the third Spanish manager in our list. Cuadrat was the coach of Bengaluru FC when the franchise lifted the ISL title in the 2018-19 season of ISL. He has 76 points from 45 games and can be labelled as a stalwart of ISL in terms of coaching.
Also read: ISL 2022-23: All players signed and transferred by FC Goa