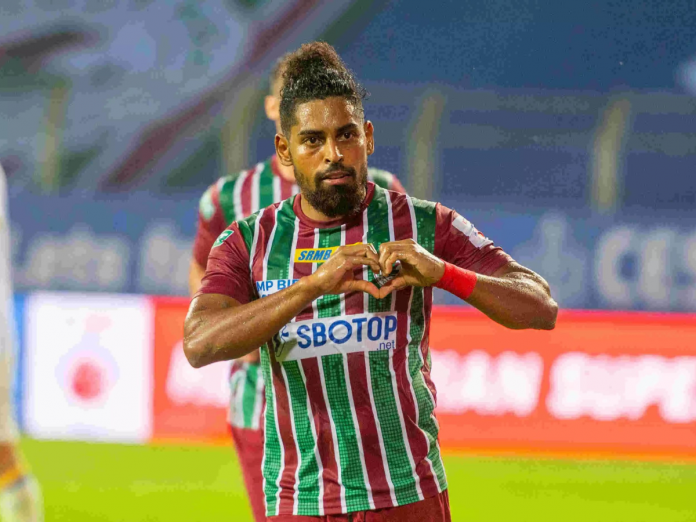 Bengaluru FC is an embodiment of class and glitz. The team boasts of some strong and potent players and they always leave an impression in all the matches they play.
Led by the talismanic Sunil Chhetri, Bengaluru FC were crowned champions in 2018-19 after the defeated FC Goa 1-0 in the all-important finals.
Bengaluru FC has further bolstered their side by including some potent players in the Indian Super League (ISL) 2022-23 season.
In this article, we take a look at the Top 3 foreign signings of Bengaluru FC in the ISL 2022-23 season:
1. Roy Krishna
Without a shred of doubt, Fijian striker Roy Krishna is Bengaluru FC's main signing in this season. The striker has played for ATK Mohun Bagan from 2019 to 2022 and netted 36 goals for them. He was an important asset for the team and scored goals at regular intervals.
2. Javi Hernandez
He will be an important cog in the wheels of Bengaluru FC in the ISL 2022-23 season. The 33-year-old Spaniard is a goal-machine and netted 6 goals for Odisha FC in the ISL 2021-22 season. Odisha FC had pinned their hopes on Hernandez and so will Bengaluru FC. Hernandez is a product of the Real Madrid Castilla.
3. Aleksandar Jovanovic
Hailing from Australia, Aleksandar Jovanovic is an important centre-back of the Bengaluru FC franchise. He has been roped in by the Bengaluru FC management from Macarthur of the A-League of Australia. The 33-year-old is a solid defender and his antics are well known to all.
"I'm excited to represent Bengaluru FC and really looking forward to meeting the players, staff and supporters. I was approached with the idea of moving to India and joining BFC and it immediately caught my attention. "I've heard a lot about the club as I have friends who have played here, and they had only positive things to say about the club and the League. I can't wait to get started," said Aleksandar after penning down the deal with Bengaluru FC.
Also read: ISL 2022-23: North East United FC Rope In Services Off Parthib Sundar Gogoi