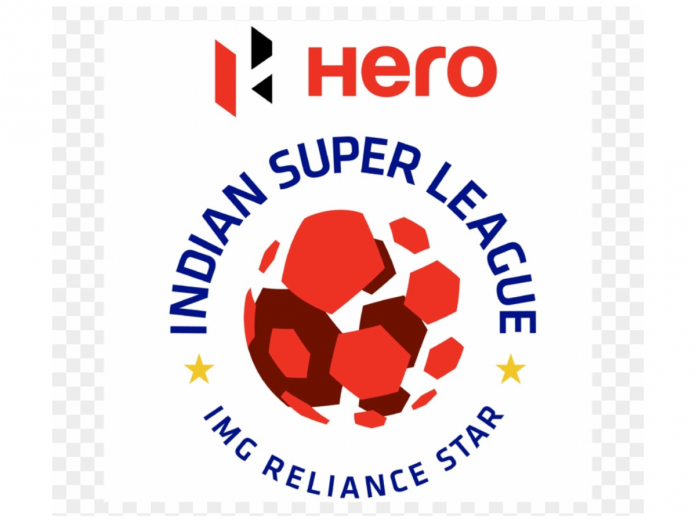 India's premier domestic football tournament Indian Super League (ISL)'s schedule is out and the football season in India is jam-packed till March. Fans will be witnessing some enthralling football action as the stage is all set for the mega extravaganza.
In the fixtures released by the Indian Super League, Kerala Blasters will be kick-starting the ISL sojourn with East Bengal. Last season's finalists Kerala will be hosting East Bengal FC at the Jawaharlal Nehru International Stadium in Kochi.
The 9th edition of the high-octane ISL will welcome back fans in the stadiums after the last 2 seasons were played in empty stadiums.
The matches in ISL will be played between Thursdays and Sundays and will have the traditional home and away format.
The playoffs of ISL will take place in March and will witness some stellar football from all clubs.
ISL Schedule
| | | | |
| --- | --- | --- | --- |
| Date | Fixture | Stadium | Time |
| Friday, October 7 | Kerala Blaster FC vs East Bengal | Jawaharlal Nehru Stadium, Kochi | 7:30 PM |
| Saturday, October 8 | Bengaluru FC vs NorthEast United FC | Shree Kanteerava Stadium, Bengaluru | 7:30 PM |
| Sunday, October 9 | Hyderabad FC vs Mumbai City FC | G.M.C Balayogi Athletic Stadium, Hyderabad | 7:30 PM |
| Monday, October 10 | ATK Mohun Bagan vs Chennaiyin FC | Salt Lake Stadium, Kolkata | 7:30 PM |
| Tuesday, October 11 | Jamshedpur FC vs Odisha FC | JRD Tata Sports Complex, Jamshedpur | 7:30 PM |
| Wednesday, October 12 | East Bengal vs FC Goa | Salt Lake Stadium, Kolkata | 7:30 PM |
| Thursday, October 13 | NorthEast United FC vs Hyderabad FC | Indira Gandhi Athletic Stadium, Guwahati | 7:30 PM |
| Friday, October 14 | Chennaiyin FC vs Bengaluru FC | Jawaharlal Nehru Stadium, Chennai | 7:30 PM |
| Saturday, October 15 | Mumbai City FC vs Odisha FC | Mumbai Football Arena, Mumbai | 7:30 PM |
| Sunday, October 16 | Kerala Blasters FC vs ATK Mohun Bagan | Jawaharlal Nehru Stadium, Kochi | 7:30 PM |
| Thursday, October 20 | NorthEast United FC vs East Bengal | Indira Gandhi Athletic Stadium, Guwahati | 7:30 PM |
| Friday, October 21 | Chennaiyin FC vs FC Goa | Jawaharlal Nehru Stadium, Chennai | 7:30 PM |
| Saturday, October 22 | Mumbai City FC vs Jamshedpur FC | Mumbai Football Arena, Mumbai | 5:30 PM |
| Saturday, October 22 | Hyderabad FC vs Bengaluru FC | G.M.C Balayogi Athletic Stadium, Hyderabad | 7:30 PM |
| Sunday, October 23 | Odisha FC vs Kerala Blasters FC | Kalinga Stadium, Bhubaneshwar | 7:30 PM |
| Thursday, October 27 | Odisha FC vs Bengaluru FC | Kalinga Stadium, Bhubaneshwar | 7:30 PM |
| Friday, October 28 | Kerala Blasters FC vs Mumbai City FC | Jawaharlal Nehru Stadium, Kochi | 7:30 PM |
| Saturday, October 29 | Hyderabad FC vs FC Goa | G.M.C Balayogi Athletic Stadium, Hyderabad | 5:30 PM |
| Saturday, October 29 | ATK Mohun Bagan vs East Bengal | Salt Lake Stadium, Kolkata | 7:30 PM |
| Sunday, October 30 | Jamshedpur FC vs NorthEast United FC | JRD Tata Sports Complex, Jamshedpur | 7:30 PM |
| Thursday, November 3 | FC Goa vs Jamshedpur FC | Jawaharlal Nehru Stadium, Goa | 7:30 PM |
| Friday, November 4 | East Bengal vs Chennaiyin FC | Salt Lake Stadium, Kolkata | 7:30 PM |
| Saturday, November 5 | Hyderabad FC vs Odisha FC | G.M.C Balayogi Athletic Stadium, Hyderabad | 5:30 PM |
| Saturday, November 5 | NorthEast United FC vs Kerala Blasters FC | Indira Gandhi Athletic Stadium, Guwahati | 7:30 PM |
| Sunday, November 6 | Mumbai City FC vs ATK Mohun Bagan | Mumbai Football Arena, Mumbai | 7:30 PM |
| Thursday, November 10 | ATK Mohun Bagan vs NorthEast United FC | Salt Lake Stadium, Kolkata | 7:30 PM |
| Friday, November 11 | Bengaluru FC vs East Bengal | Shree Kanteerava Stadium, Bengaluru | 7:30 PM |
| Saturday, November 12 | Jamshedpur FC vs Hyderabad FC | JRD Tata Sports Complex, Jamshedpur | 5:30 PM |
| Saturday, November 12 | Chennaiyin FC vs Mumbai City FC | Jawaharlal Nehru Stadium, Chennai | 7:30 PM |
| Sunday, November 13 | Kerala Blasters FC vs FC Goa | Jawaharlal Nehru Stadium, Kochi | 7:30 PM |
| Thursday, November 17 | Mumbai City FC vs Bengaluru FC | Mumbai Football Arena, Mumbai | 7:30 PM |
| Friday, November 18 | East Bengal vs Odisha FC | Salt Lake Stadium, Kolkata | 7:30 PM |
| Saturday, November 19 | Chennaiyin FC vs Jamshedpur FC | Jawaharlal Nehru Stadium, Chennai | 5:30 PM |
| Saturday, November 19 | Hyderabad FC vs Kerala Blasters | G.M.C Balayogi Athletic Stadium, Hyderabad | 7:30 PM |
| Sunday, November 20 | FC Goa vs ATK Mohun Bagan | Jawaharlal Nehru Stadium, Goa | 7:30 PM |
| Thursday, November 24 | Odisha FC vs Chennaiyin FC | Kalinga Stadium, Bhubaneshwar | 7:30 PM |
| Friday, November 25 | NorthEast United FC vs Mumbai City FC | Indira Gandhi Athletic Stadium, Guwahati | 5:30 PM |
| Saturday, November 26 | FC Goa vs Bengaluru FC | Jawaharlal Nehru Stadium, Goa | 7:30 PM |
| Saturday, November 26 | ATK Mohun Bagan vs Hyderabad FC | Salt Lake Stadium, Kolkata | 7:30 PM |
| Sunday, November 27 | Jamshedpur FC vs East Bengal | JRD Tata Sports Complex, Jamshedpur | 7:30 PM |
| Thursday, December 1 | Mumbai City FC vs FC Goa | Mumbai Football Arena, Mumbai | 7:30 PM |
| Friday, December 2 | Odisha FC vs NorthEast United FC | Kalinga Stadium, Bhubaneshwar | 7:30 PM |
| Saturday, December 3 | Chennaiyin FC vs Hyderabad FC | Jawaharlal Nehru Stadium, Chennai | 5:30 PM |
| Saturday, December 3 | Bengaluru FC vs ATK Mohun Bagan | Shree Kanteerava Stadium, Bengaluru | 7:30 PM |
| Sunday, December 4 | Jamshedpur FC vs Kerala Blasters FC | JRD Tata Sports Complex, Jamshedpur | 7:30 PM |
| Thursday, December 8 | ATK Mohun Bagan vs Jamshedpur FC | Salt Lake Stadium, Kolkata | 7:30 PM |
| Friday, December 9 | Hyderabad FC vs East Bengal | G.M.C Balayogi Athletic Stadium, Hyderabad | 7:30 PM |
| Saturday, December 10 | FC Goa vs Odisha FC | Jawaharlal Nehru Stadium, Goa | 5:30 PM |
| Saturday, December 10 | NorthEast United FC vs Chennaiyin FC | Indira Gandhi Athletic Stadium, Guwahati | 7:30 PM |
| Sunday, December 11 | Kerala Blasters FC vs Bengaluru FC | Jawaharlal Nehru Stadium, Kochi | 7:30 PM |
| Thursday, December 15 | Odisha FC vs ATK Mohun Bagan | Kalinga Stadium, Bhubaneshwar | 7:30 PM |
| Friday, December 16 | East Bengal vs Mumbai City FC | Salt Lake Stadium, Kolkata | 7:30 PM |
| Saturday, December 17 | Bengaluru FC vs Jamshedpur FC | Shree Kanteerava Stadium, Bengaluru | 5:30 PM |
| Saturday, December 17 | FC Goa vs NorthEast United FC | Jawaharlal Nehru Stadium, Goa | 7:30 PM |
| Monday, December 19 | Chennaiyin FC vs Kerala Blasters FC | Jawaharlal Nehru Stadium, Chennai | 7:30 PM |
| Thursday, December 22 | Jamshedpur FC vs FC Goa | JRD Tata Sports Complex, Jamshedpur | 7:30 PM |
| Friday, December 23 | Bengaluru FC vs Hyderabad FC | Shree Kanteerava Stadium, Bengaluru | 7:30 PM |
| Saturday, December 24 | Mumbai City FC vs Chennaiyin FC | Mumbai Football Arena, Mumbai | 5:30 PM |
| Saturday, December 24 | NorthEast United FC vs ATK Mohun Bagan | Indira Gandhi Athletic Stadium, Guwahati | 7:30 PM |
| Monday, December 26 | Kerala Blasters FC vs Odisha FC | Jawaharlal Nehru Stadium, Kochi | 7:30 PM |
| Wednesday, December 28 | ATK Mohun Bagan vs FC Goa | Salt Lake Stadium, Kolkata | 7:30 PM |
| Thursday, December 29 | Hyderabad FC vs NorthEast United FC | G.M.C Balayogi Athletic Stadium, Hyderabad | 7:30 PM |
| Friday, December 30 | East Bengal vs Bengaluru FC | Salt Lake Stadium, Kolkata | 7:30 PM |
| Monday, January 2 | Odisha FC vs Mumbai City FC | Kalinga Stadium, Bhubaneshwar | 7:30 PM |
| Tuesday, January 3 | Kerala Blasters FC vs Jamshedpur FC | Jawaharlal Nehru Stadium, Kochi | 7:30 PM |
| Thursday, January 5 | FC Goa vs Hyderabad FC | Jawaharlal Nehru Stadium, Goa | 7:30 PM |
| Friday, January 6 | NorthEast United FC vs Bengaluru FC | Indira Gandhi Athletic Stadium, Guwahati | 7:30 PM |
| Saturday, January 7 | Jamshedpur FC vs Chennaiyin FC | JRD Tata Sports Complex, Jamshedpur | 5:30 PM |
| Saturday, January 7 | Odisha FC vs East Bengal | Kalinga Stadium, Bhubaneshwar | 7:30 PM |
| Sunday, January 8 | Mumbai City FC vs Kerala Blasters FC | Mumbai Football Arena, Mumbai | 7:30 PM |
| Thursday, January 12 | Hyderabad FC vs Chennaiyin FC | G.M.C Balayogi Athletic Stadium, Hyderabad | 7:30 PM |
| Friday, January 13 | East Bengal vs Jamshedpur FC | Salt Lake Stadium, Kolkata | 7:30 PM |
| Saturday, January 14 | Bengaluru FC vs Odisha FC | Shree Kanteerava Stadium, Bengaluru | 5:30 PM |
| Saturday, January 14 | ATK Mohun Bagan vs Mumbai City FC | Salt Lake Stadium, Kolkata | 7:30 PM |
| Sunday, January 15 | NorthEast United FC vs FC Goa | Indira Gandhi Athletic Stadium, Guwahati | 7:30 PM |
| Thursday, January 19 | Mumbai City FC vs NorthEast United FC | Mumbai Football Arena, Mumbai | 7:30 PM |
| Friday, January 20 | East Bengal vs Hyderabad FC | Salt Lake Stadium, Kolkata | 7:30 PM |
| Saturday, January 21 | Jamshedpur FC vs Bengaluru FC | JRD Tata Sports Complex, Jamshedpur | 5:30 PM |
| Saturday, January 21 | Chennaiyin FC vs ATK Mohun Bagan | Jawaharlal Nehru Stadium, Chennai | 7:30 PM |
| Sunday, January 22 | FC Goa vs Kerala Blasters FC | Jawaharlal Nehru Stadium, Goa | 7:30 PM |
| Thursday, January 26 | FC Goa vs East Bengal | Jawaharlal Nehru Stadium, Goa | 7:30 PM |
| Friday, January 27 | Jamshedpur FC vs Bengaluru FC | JRD Tata Sports Complex, Jamshedpur | 7:30 PM |
| Saturday, January 28 | Bengaluru FC vs Mumbai City FC | Shree Kanteerava Stadium, Bengaluru | 5:30 PM |
| Saturday, January 28 | ATK Mohun Bagan vs Odisha FC | Salt Lake Stadium, Kolkata | 7:30 PM |
| Sunday, January 29 | Kerala Blasters FC vs NorthEast United FC | Jawaharlal Nehru Stadium, Kochi | 7:30 PM |
| Thursday, February 2 | Chennaiyin FC vs Odisha FC | Jawaharlal Nehru Stadium, Chennai | 7:30 PM |
| Friday, February 3 | East Bengal vs Kerala Blasters FC | Salt Lake Stadium, Kolkata | 7:30 PM |
| Saturday, February 4 | Mumbai City FC vs Hyderabad FC | Mumbai Football Arena, Mumbai | 5:30 PM |
| Saturday, February 4 | NorthEast United FC vs Jamshedpur FC | Indira Gandhi Athletic Stadium, Guwahati | 7:30 PM |
| Sunday, February 5 | ATK Mohun Bagan vs Bengaluru FC | Salt Lake Stadium, Kolkata | 7:30 PM |
| Monday, February 6 | Odisha FC vs FC Goa | Kalinga Stadium, Bhubaneshwar | 7:30 PM |
| Tuesday, February 7 | Kerala Blasters FC vs Chennaiyin FC | Jawaharlal Nehru Stadium, Kochi | 7:30 PM |
| Wednesday, February 8 | East Bengal vs NorthEast United FC | Salt Lake Stadium, Kolkata | 7:30 PM |
| Thursday, February 9 | Jamshedpur FC vs ATK Mohun Bagan | JRD Tata Sports Complex, Jamshedpur | 7:30 PM |
| Friday, February 10 | Odisha FC vs Hyderabad FC | Kalinga Stadium, Bhubaneshwar | 7:30 PM |
| Saturday, February 11 | FC Goa vs Mumbai City FC | Jawaharlal Nehru Stadium, Goa | 5:30 PM |
| Saturday, February 11 | Bengaluru FC vs Kerala Blasters FC | Shree Kanteerava Stadium, Bengaluru | 7:30 PM |
| Sunday, February 12 | Chennaiyin FC vs East Bengal | Jawaharlal Nehru Stadium, Chennai | 7:30 PM |
| Tuesday, February 14 | Hyderabad FC vs ATK Mohun Bagan | G.M.C Balayogi Athletic Stadium, Hyderabad | 7:30 PM |
| Wednesday, February 15 | Bengaluru FC vs Mumbai City FC | Shree Kanteerava Stadium, Bengaluru | 7:30 PM |
| Thursday, February 16 | FC Goa vs Chennaiyin FC | Jawaharlal Nehru Stadium, Goa | 7:30 PM |
| Friday, February 17 | NorthEast United FC vs Odisha FC | Indira Gandhi Athletic Stadium, Guwahati | 7:30 PM |
| Saturday, February 18 | Hyderabad FC vs Jamshedpur FC | G.M.C Balayogi Athletic Stadium, Hyderabad | 5:30 PM |
| Saturday, February 18 | ATK Mohun Bagan vs Kerala Blasters FC | Salt Lake Stadium, Kolkata | 7:30 PM |
| Sunday, February 19 | Mumbai City FC vs East Bengal | Mumbai Football Arena, Mumbai | 7:30 PM |
| Thursday, February 23 | Bengaluru FC vs FC Goa | Shree Kanteerava Stadium, Bengaluru | 7:30 PM |
| Friday, February 24 | Chennaiyin FC vs NorthEast United FC | Jawaharlal Nehru Stadium, Chennai | 7:30 PM |
| Saturday, February 25 | Odisha FC vs Jamshedpur FC | Kalinga Stadium, Bhubaneshwar | 5:30 PM |
| Saturday, February 25 | East Bengal vs ATK Mohun Bagan | Salt Lake Stadium, Kolkata | 7:30 PM |
| Sunday, February 26 | Kerala Blasters FC vs Hyderabad FC | Jawaharlal Nehru Stadium, Kochi | 7:30 PM |
Stadiums in ISL 2022-23
Salt Lake Stadium, Kolkata
Kalinga Stadium, Bhubaneshwar
Indira Gandhi Athletic Stadium, Guwahati
Mumbai Football Arena, Mumbai
Jawaharlal Nehru International Stadium, Kochi
JRD Tata Sports Complex, Jamshedpur
G.M.C Balayogi Athletic Stadium, Hyderabad
Pandit Jawaharlal Nehru Stadium, Margoa
Sree Kanteerava Stadium, Bangalore
Jawaharlal Nehru Stadium, Chennai
ISL Teams in 2022-23
The following teams will be taking part in the ISL 2022-23:
ATK Mohun Bagan
Kerala Blasters
East Bengal FC
Jamshedpur FC
Chennaiyin FC
North East United FC
Bengaluru FC
FC Goa
Hyderabad FC
Odisha FC
Mumbai City FC
Also read: ISL 2022-23: Top 3 foreign signings of FC Goa this season