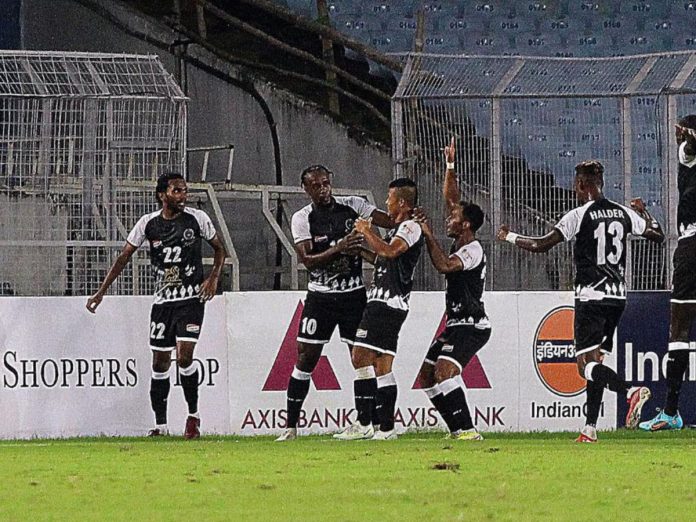 It was a fantastic day in office for both Mohammedan FC and Bengaluru FC as a 1-1 draw ensured both the teams topped their group and eventually qualified for the quarter finals of the ongoing Durand Cup 2022.
Mohammedan FC ended their group-stage campaign without a loss and topped Group A with 10 points. Pritam Singh netted the goal for the Kolkata club quite early-on in the game to give Mohammedan SC a quality lead in the match.
The Kolkata-based club were quite dominant throughout the game but eventually Bengaluru FC pulled off a heist during the stoppage time of the second half as Siva Sakhti scored a goal to equalise for Bengaluru FC. This eventually made sure that Bengaluru FC do not lose the game.
Things got heated up at the Salt Lake Stadium as fans got irked after the late equalizer. Clearly football is a game brimming with emotions and the sport holds a special place in every Kolkata citizen's heart.
North East United finally manage to register a win
After 3 disappointing losses in the Durand Cup 2022, Indian Super League (ISL) club North East United finished their Durand Cup campaign on a high as they managed to win against Sudeva Delhi. The score-line read 2-0 and it was an emphatic win by the Highlanders.
Dipu Mirdha and Gani Ahmed Nigam scored the goals for North East United FC and broke the hearts of all Sudeva Delhi fans as the I-League team finished their Durand Cup campaign without a single win.
Even though the Sudeva Delhi players got chances in the first half, they failed to capitalize on them and that costed them the game.
East Bengal FC will be crossing swords with Mumbai City FC in a highly-important game at the Salt Lake Stadium at 6pm. On the other hand, in the Khuman Lampak Stadium in Manipur, Army Red will be taking on ISL 2021-22 champions Hyderabad FC at 3pm.
Also read: Kerala Blasters to kick-start ISL campaign with East Bengal; ISL schedule, stadiums and more.