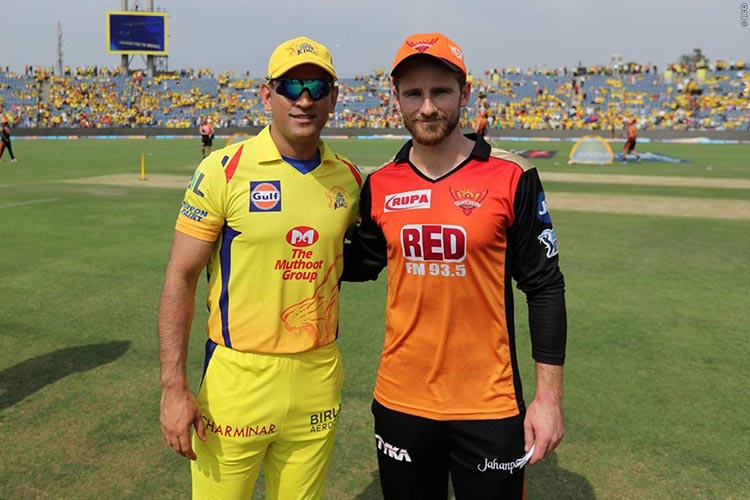 Head to Head Records Between Chennai Super Kings vs Sunrisers Hyderabad
In this article, we are going to share CSK vs SRH Head To Head Records from IPL 2013 till IPL 2019, which includes the number of matches played, match date, match venue details, etc. in the IPL tournament.
| Total Matches Played | Chennai Super Kings Won | Sunrisers Hyderabad Won | No Result |
| --- | --- | --- | --- |
| 12 | 9 | 3 | 0 |
Sunrisers Hyderabad who first featured in the exciting Indian Premier League during the 6th season (IPL 2013) has faced CSK on 12 occasions. SRH must be gutted to draw against CSK during IPL2020, thanks to their awful head to head records against the giants of Chennai. SRH has lost 9 games and won only 3 against CSK maintaining a win percentage of 25.
The first meeting came in IPL 2013 when Chennai Super Kings beat the debutante Sunrisers Hyderabad. Later that season, the two teams played a reverse fixture that CSK won. In the next IPL 2014 season, the two teams met twice. Both the teams picked up a home victory taking the head to head tally to CSK(3) – (1)SRH.
The Chennai side locked horns with the Hyderabad side twice during the league stage of IPL 2015. While SRH won at their home ground, CSK beat them at M A Chidambaram stadium in the reverse fixture. CSK faced a two-season ban and did not participate in IPL 2016 and IPL 2017 season.
The two teams met again during the 11th edition of IPL. They met a total of 4 times. Two of those games came in league stages and one in the qualifier round. They faced off for the 4th time during the season in the final of IPL 2018. CSK was the best side this season, looking more determined and hungry after a 2 years gap. CSK won all the 4 games as they became the IPL champions for the third time.
Recently the two teams met twice during IPL 2019. The first game was played in Hyderabad on April 23. CSK won the important away game by 6 wickets, thanks to a Shane Watson masterclass. The reverse fixture was played in Chennai where SRH won the game by 6 wickets. It will be interesting to see if CSK will continue to dominate SRH in the coming campaign of the Indian Premier League.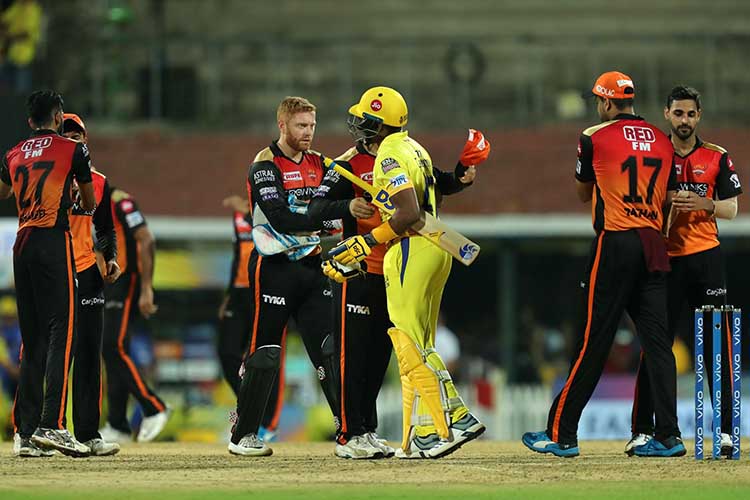 Chennai Super Kings Vs Sunrisers Hyderabad Head to Head In IPL 2013
| Match Winner | Match Date | Match Type | Match Venue |
| --- | --- | --- | --- |
| CSK Won by 5 Wickets | 25-04-2013 | League | MA Chidambaram Stadium, Chepauk, Chennai |
| CSK Won by 77 Runs | 08-05-2013 | League | Rajiv Gandhi International Stadium, Uppal, Hyderabad |
Sunrisers Hyderabad Vs Chennai Super Kings Head to Head In IPL 2014
| Match Winner | Match Date | Match Type | Match Venue |
| --- | --- | --- | --- |
| CSK Won by 5 Wickets | 27-04-2014 | League | Sharjah Cricket Stadium, Sharjah |
| SRH Won by 6 Wickets | 22-05-2014 | League | JSCA International Stadium Complex, Ranchi |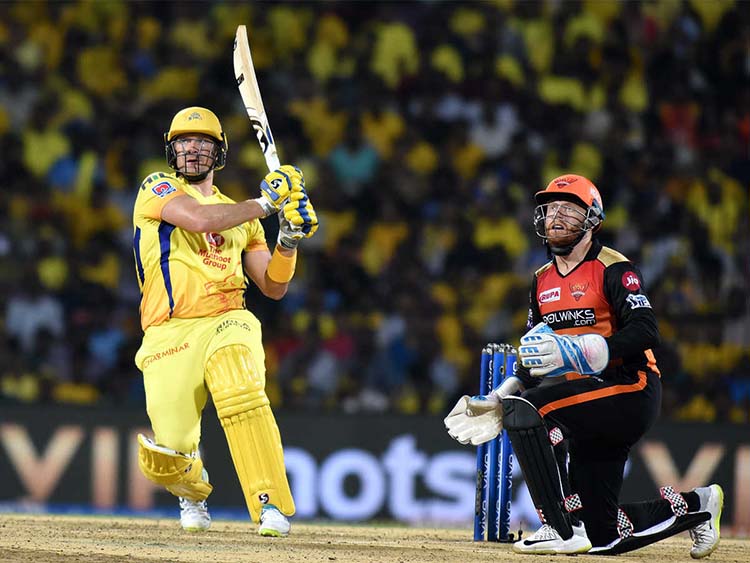 CSK Vs SRH Head To Head In IPL 2015
| Match Winner | Match Date | Match Type | Match Venue |
| --- | --- | --- | --- |
| CSK Won by 45 Runs | 11-04-2015 | League | MA Chidambaram Stadium, Chepauk, Chennai |
| SRH Won by 22 Runs | 02-05-2015 | League | Rajiv Gandhi International Stadium, Uppal, Hyderabad |
Chennai vs Hyderabad Head to Head In IPL 2018
| Match Winner | Match Date | Match Type | Match Venue |
| --- | --- | --- | --- |
| CSK Won by 4 Runs | 22-04-2018 | League | Rajiv Gandhi International Stadium, Uppal, Hyderabad |
| CSK Won by 8 Wickets | 13-05-2018 | League | Maharashtra Cricket Association Stadium, Pune |
| CSK Won by 2 Wickets | 22-05-2018 | Qualifier | Wankhede Stadium, Mumbai |
| CSK Won by 8 Wickets | 27-05-2018 | Final | Wankhede Stadium, Mumbai |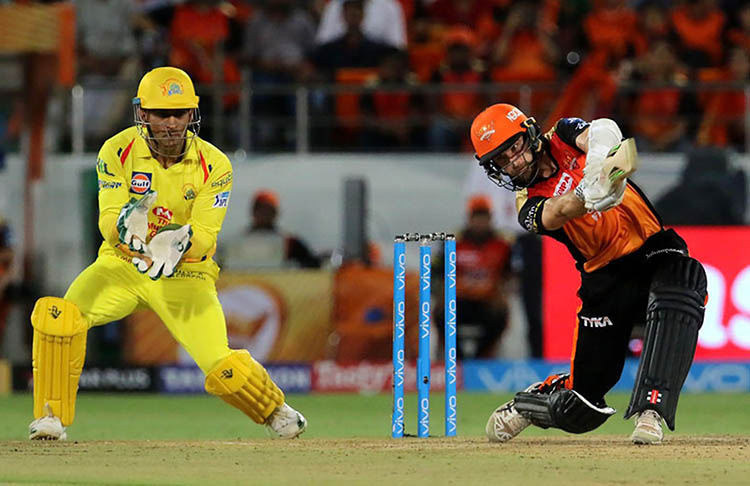 SRH Vs CSK Head To Head In IPL 2019
| Match Winner | Match Date | Match Type | Match Venue |
| --- | --- | --- | --- |
| SRH Won by 6 Wickets | 17-04-2019 | League | Rajiv Gandhi International Stadium, Uppal, Hyderabad |
| CSK Won by 6 Wickets | 23-04-2019 | League | MA Chidambaram Stadium, Chepauk, Chennai |