India is all set to lock horns with England in the upcoming ODI series that is slated to begin from March 22. Ahead of the series opener, Indian skipper Virat Kohli will have a big headache on which spinner should play. Meanwhile, the former Indian cricketer Aakash Chopra has come up with an opinion that if Kuldeep Yadav does not gets picked in the 1st ODI then he should not be picked in the squad itself.
Kuldeep Yadav is going through a shoddy form with the ball. He soon became the lead spinner of Team India post his debut. But, things changed for the chinamen and he suddenly became a backup option for the national side and his IPL franchise.
Aakash Chopra Wants Kuldeep Yadav And Yuzvendra Chahal In 1st ODI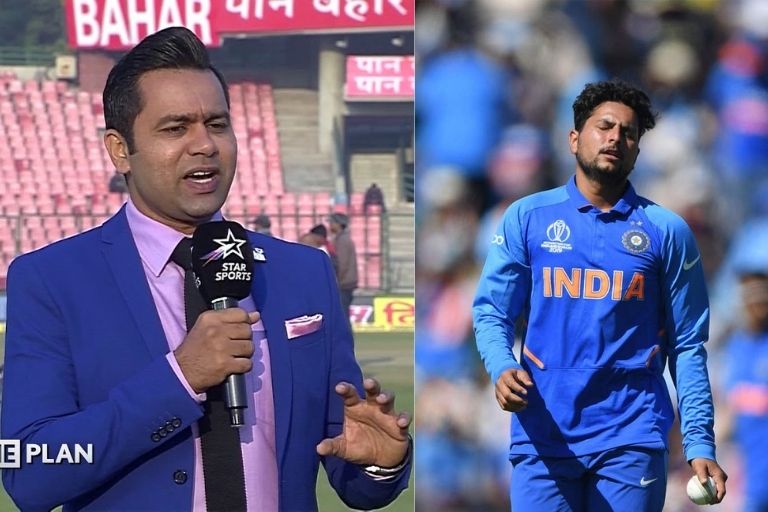 The selectors still believe that he will soon mark a strong comeback. This is the reason why he always gets picked up in Team India squad across all the formats. However, he gets very less opportunities to play and prove his worth. Now, he looks low in confidence as he has been warming the bench since long.
Ahead of 1st ODI, Aakash Chopra said that Team India should play Kuldeep Yadav and Yuzvendra Chahal together at least for once. He opined that the hosts have the liberty to use any combination of bowlers in fast-bowling. As per him, their is no use of picking Kuldeep Yadav if he doesn't gets enough game time to play.
"You can try what you want in fast bowling but in the spin department, you should please play both Kuldeep and Chahal because if you don't play them here also, then what will Kuldeep do. You don't play him in the Tests or T20s, if you don't play him in the ODIs also then what's the point," said Chopra.
Aakash Chopra looked a bit confused over the Team India squad for the much-awaited ODI series. He quizzed selectors on why they left players like Navdeep Saini, Axar Patel, Deepak Chahar out of the squad without giving them chance to play.
"The question that comes to my mind is that if Navdeep Saini was in the T20I team, then why not the ODI team. He didn't play a single match, Deepak Chahar is another name. Axar Patel is in the Test and T20I teams but not in the ODIs, why so?," asked Aakash Chopra.