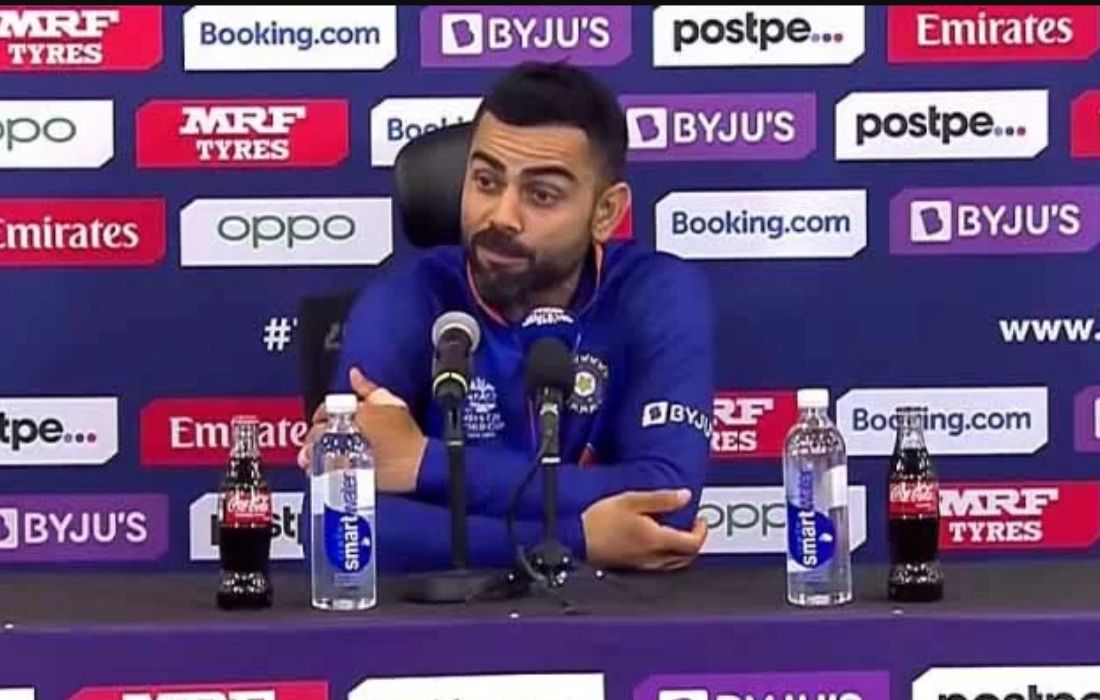 Former India captain Virat Kohli is on a month-long break. He is enjoying his time in Paris, the capital of France, with his wife Anushka Sharma and daughter Vamika. Recently, Kohli has become free after playing Test, T20, and then ODI series against England. Now he does not have to play any series for the next month. Virat Kohli, the former captain of Team India, is going through a very bad phase these days. He could not score a century for two and a half years and a half-century for five months. On the recent tour of England too, Kohli could score only 76 runs in 6 international innings.
Due to this poor performance, Kohli is being heavily criticized. But in the meantime, Kohli has sent a message to his fans. It can also be considered an answer to the critics. In this message, Kohli told his goal and said that he will do anything for it.
What did Virat Kohli say?
Kohli said in his statement to Star Sports, 'My goal is to help Team India win the Asia Cup and World Cup. Whatever has to be done for this, I am ready for it. Let us tell you that the Asia Cup is to be hosted by Sri Lanka in September, which can be held in the UAE. After this, the T20 World Cup is also to be held in Australia in October-November. Both these big tournaments will be in T20 format.
Kohli on a month long leave
Kohli ended IPL 2022 with 341 runs in 16 matches at an average of 22.73 and strike rate of 115.98 with two fifties. Both his half-centuries came against Titans, who have qualified for the final in their debut season.
In August, Team India has to go on a tour of Zimbabwe and also to play Asia Cup. The schedule of both has not been released yet. In such a situation, a month long break can be considered for Kohli.
Kohli rested from West Indies tour
Actually, after England, Team India has now reached the West Indies tour. Here the Indian team is playing a three-match ODI series against the Windies. It is being captained by Shikhar Dhawan. After this, a series of five T20 matches is to be played under the captaincy of Rohit Sharma. For this, the Indian squad has already been announced. Virat Kohli was not selected for both the series.